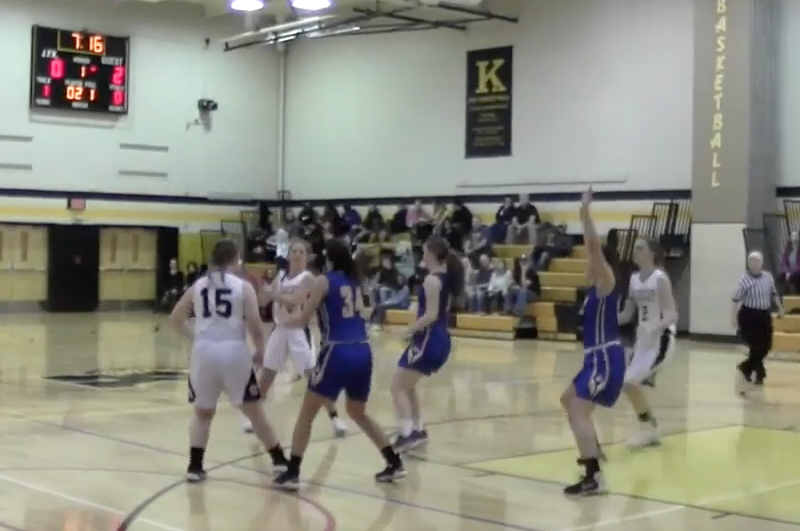 Athletes of the Week for 2/8/19-2/14/19 are Juniors Haley Tyburski and Sam Cansdale.
Sam Cansdale is a captain and great leader of the Varsity Boys swim team. He is currently a junior and his coach believes he will only get better moving forward. Sam was the only swimmer from Alden to qualify in an individual event for sectionals, and was also the only swimmer to swim in both of the two relays that qualified. Improving his 100 free time to 52.77, beating all of Alden's competitors this season. His 100 free time has gotten better each season that he has spent with Coach Bennett. Along with his individual events, Sam was also part of the 200 medley relay team and the 400 free relay team. The 400 free relay team went into sectionals ranked last (31st), and with the help of Sam and his teammates, the relay team finished 26th.
Holland has always been one of the girl's basketball team's biggest competitors and recently, the team came out with a win with the help of Junior Haley Tyburski. Haley had an outstanding game against the power of the Holland team. She had 17 points, a large contribution to the 52-49 win. She also helped the rest of her team with 6 steals and 5 assists. Haley also had a great game against Tonawanda later that week, playing outstanding defense and showing great leadership on the floor.