Behind the Scenes of 'Meet the Creeps'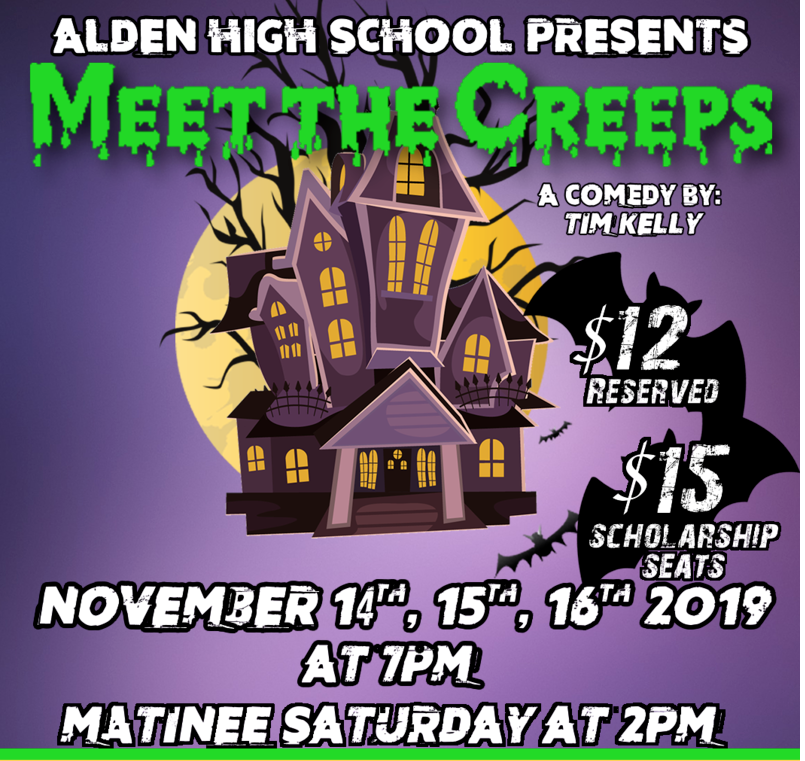 As the Stage Manager of the shows; I have decided to take WACS News on a behind of the scenes of Stage Crew and the process of building the set. This year's show is a comedy written by Tim Kelly called, 'Meet the Creeps'. The show dates are November 14th, 15th and 16th.
To begin the creation process the directors and crew leads read the script and discuss how the set should look. Key features will be stated in the script and the directors add other interesting aspects. After the design is set, materials that theatre club doesn't have are ordered. The stage crew gets to work quickly once all the supplies arrive. This year the set required lots of walls to resemble a house. These walls are built from scratch by the stage crew. Other tasks are done by stage crew as well. We also take care of the auditorium, supplies and more.
Another interesting feature of the stage crew is being able to use radios. Each crew member has a radio to use during the tech rehearsals and shows. Each member also gets a specific radio number to communicate with others.
It is very rewarding to be apart of Alden's Stage Crew. It is a great experience and is defiantly underrated. Wacs News hopes everyone can come to the show and support our Alden High School theatre productions.