Digital Portfolio: Carly Hopcia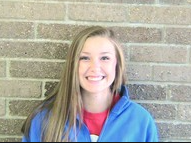 Hang on for a minute...we're trying to find some more stories you might like.
Throughout the 2016-2017 school year as a senior, I took the class Wacs News mainly to get away from my other classes. I was chosen to be an anchor for the class and it was a great job to be apart of. My plan for next year after I graduate is to attend Mercyhurst University for Childhood Education. Like I said before, Wacs News was a great class to come to for having a nice break at the end of the day. This class taught me many things that I had no clue how to do before. I learned how to edit and create videos along with many other cool opportunities this class had to offer. Being an anchor for Wacs News was a really fun job that I loved being apart of.
By being in Wacs News, every week everyone in the class got a different story to chose from and they would have to make a video and write a write up for that specific story they chose to do. From the beginning of the year to the end, I'd say I had a lot of different story topics for each week. My first story I ever did was on the water crisis in Alden. I had the mayor come in to the high school so I could interview him on what was going on with the water problem here in Alden. Shortly after the story was aired, the water was fixed and everything was back to normal around here. Another story I did was for Kindergarten Registration. The cool thing about that story was getting the chance to go back to the primary school and interview some of my favorite teachers about the upcoming kindergarteners joining the Alden district. The last video I did was for the senior trip. The seniors all took a bus out to Ellicottville and did so many fun things while they were there. They went zip lining, did some golfing, and even swam for a bit. The three stories I just talked about were my favorites throughout the whole year. I did other stories that weren't so great, like "St. Patrick's Day", apparently that wasn't the greatest, thank you Mr. Currin.
Some advice for future students that want to be apart of this class would be, if you take this class, keep up with your work and try not to slack too hard on your stories. You can be very successful in this class if you keep up with what your job is. The challenges I've faced in this class is, not having effort for each story that I have to do. Which unfortunately, happened a lot. Also some things that I had to work on is getting used to filming each week and adjusting to reading the script without messing up too much. What I could've done better is practice more for film days, not forget to dress up for film days, and also to put more effort into my stories. This class wasn't exactly what I expected as the year went on, but it was also cool getting to use the cameras, film, and do some "In the halls."
Some skills that I have gotten from this class is presenting myself better by getting involved more. Throughout the school, I'd say WACS News has done a pretty successful job at representing this class in a good way. They have gone around asking questions, keeping the school fun, and getting more people involved. WACS News serves this community by going around getting all the information they can get about what goes on. I would say they get the job done when needed to. From the first day of this class till the last, I would say things have changed. At some points they have changed for the better and at other times it was a little rough. The coolest thing about being apart of this class was getting involved with what goes on around this school and by being the anchor for the news. I'd like to think I've improved somewhat on making videos and speaking more fluent when recording. I've learned many things from being in WACS News. One is to not be lazy, even though it happened multiple times. Another is that even though this class started to become tougher and a little more serious from the previous years, I still enjoyed all the laughs and memories along the way.