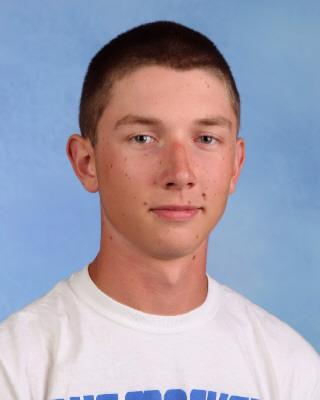 About Me:
I am currently a junior in Alden High School. I have lived in Alden my whole live. I came here from a small school in Alden during 8th grade until I moved to the public Alden School District. I keep focused on sports and School throughout the year.
I play Soccer, Basketball, and run Track and Field. I am looking forward to move on in our division for every one of them. This year is one of our most athletic years for these sports and we as a team feel we can go far into playoffs in basketball. Being a mostly guard team we will be very fast and athletic, however we lack in size. We will be playing a very fast paced quick passing game all season, I'm looking forward to it. For soccer we are hoping to go deep into October and bring our school a trophy.
Most of the popular music is a great pump up before sports, but outside of sports alternative music is the music I listen to most. School is enjoyable with good groups of friends and fun classes. Have had a lot of experience with recording, and taking pictures of sporting events. Also a lot of experience working with computers and website design. I'm looking forward to the rest of this year to add to the WACS news page, keeping the school updated on the events going on around the school.
Alex Leigh, Reporter
Apr 16, 2018

Spring Battle of the Classes

(Story)

Mar 02, 2018

VIDEO: 2017-18 WACS News Opener

(Media)

Jan 11, 2018

Player Spotlight Sean Mahaney

(Story)

Jan 03, 2018

Alden HS January Exam & Transportation Schedule

(Story)

Dec 19, 2017

ACS Administrators Parody Classic "I Wish it Was Christmas Today" SNL Skit

(Story)

Dec 18, 2017

Intrusive Caroling

(Story)

Dec 08, 2017

Winter Sports Are Here

(Story)

Dec 06, 2017

Senator Gallivan Discusses the SRO Program

(Story)

Nov 11, 2017

'The Hunchback of Notre Dame' Opens Thursday!

(Story)

Nov 08, 2017

Alden High School Sets the Stage For 'The Hunchback of Notre Dame'

(Story)

Nov 08, 2017

Vision 20/20: Proposition Two

(Story)

Nov 08, 2017

VISION 20/20: Roof Report

(Media)

Jun 19, 2017

Digital Portfolio: Alex Leigh

(Story)

May 10, 2017

Sensational Student Sara Wilde

(Story)

Apr 25, 2017

Sensational Student Isabelle Czechowski

(Story)

Apr 04, 2017

Sensational Student: Angelina Cometto

(Story)

Apr 01, 2017

BREAKING: Verizon Forfeits Lease, Mighty Taco "Swoops In"

(Story)

Mar 07, 2017

Exceptional Student Alexander Hamilton

(Story)

Feb 16, 2017

EXCEPTIONAL STUDENT: Mr. Neidel Recognizes Hayden

(Story)

Dec 05, 2016

Alden CSD Prepares for Winter

(Story)