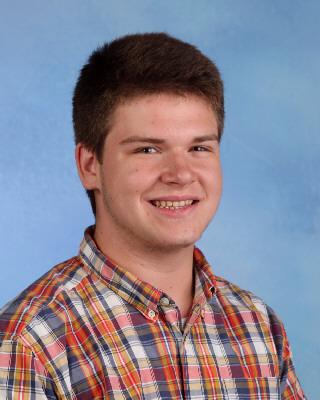 I am so grateful that I can be part of such a great team behind the scenes at WACS News. I've always been a fan of media production, as well as advertising markets and the like. I hope to have many exceptional experiences with the team this year, and I think that with all of our creative minds, we can help inform the people of Alden, as well as make them laugh.
Life is the most beautiful thing that I know of, and laughing makes it that much more enjoyable. I love to make people laugh, as well as just in general making people happy, being able to relieve their minds of stressful thoughts of their day and just unwind with a couple of corny jokes.
My favorite subject in school is Cybersecurity at the Harkness center, and I plan on going to RIT for Network Security and Administration. I'm a sucker for data, websites, statistics, networking, and just technology in general. Other than spending most of my time on the computer, I devote a decent portion to my band, Subtle Days. We love to make music together and I love writing lyrics, so it's a great way to relieve stress and express creativity in a way that I truly enjoy. WACS News will allow me to portray a professional side of myself, while still holding a humorous tone. I'm very excited to be a part of this team, and as a Social Media Manager, I'll do my best to make WACS News the best it can be.
Everett Gilbert, Social Media & Marketing Manager
Jun 19, 2017

Reflection / Portfolio Everett Gilbert

(Story)

Jun 08, 2017

ACSD New 2017-18 Budget : PASSED!

(Story)

May 10, 2017

College : The Decision

(Story)

Apr 26, 2017

All About the ACT

(Story)

Jan 25, 2017

The Return of Punk Isn't Coming Anytime Soon

(Story)

Dec 09, 2016

VIDEO: Early Holidays Promo

(Story)

Dec 07, 2016

VIDEO: A New Way to Teach Coding; It's A-maze-ing!

(Story)

Nov 30, 2016

Energy Surges into New Tech. Courses

(Story)