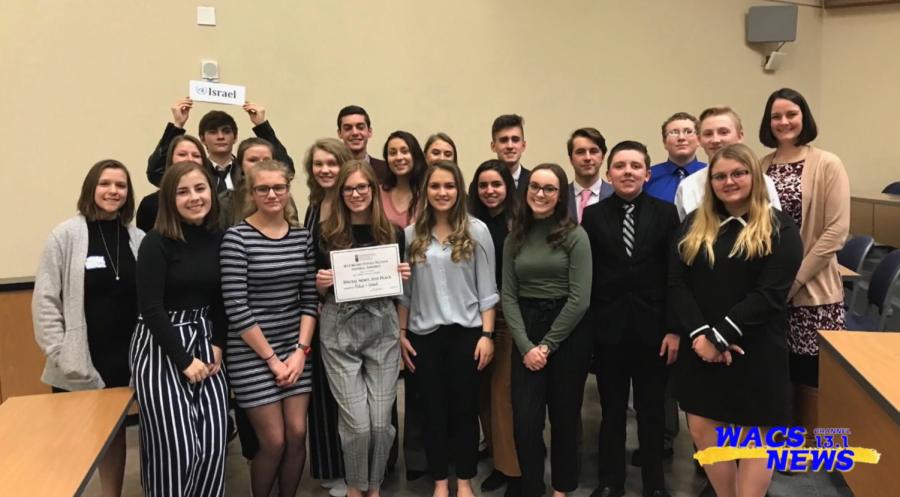 Since 2013, Mrs. Williams has been leading the Alden High School Model UN team into battle.
But before the Model UN club came to fruition in Alden, there was something called a "Political Science" club, however it no longer had an advisor, and it was on its way out. Although, just in time, Mrs. Jamie Williams, inspired by a student who transferred from a school that already had a model UN Club, swooped in to save the day and applied to be the advisor for Alden's Model UN.
Twice a year, Model UN members prepare themselves for what's called a conference, in which small groups of students learn about a current event, but conduct research through the eyes of an assigned country, and come up with a resolution to the issue based on said research. The actual conference has a procedure similar to that of a real United Nations meeting, and students pretend to be a representative of their country by taking action based on what they learned. This means having discussion, signing off on other country's resolutions, and more all as their designated country. Schools across WNY participate in the two conferences at Canisius and UB.
Model UN is a fun, educational club, and is a great choice to try for any students who are at all interested in politics or current events. See you at the next conference!