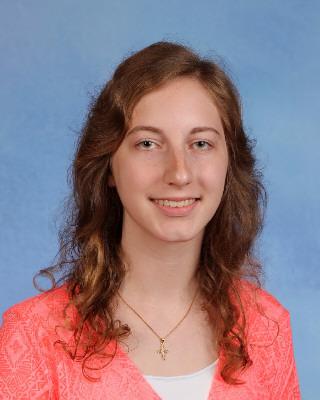 I am currently a junior at Alden High School and have lived in Alden my whole life. My favorite subject is Spanish and I enjoy learning different languages. I challenge myself with advanced classes such as AP US History and Pre-Calculus. I am also involved in Spanish Club.
In my spare time, I enjoy hanging out with my family and friends as well as listening to music. Classic music is my favorite, such as Elvis and The Beatles.  In the summer, I like traveling to the beach to relax and enjoy the view. I also like spending time outside and riding my golf cart. Winter is my favorite season because I enjoy skiing. I especially love it when there is multiple feet of snow outside.
After High School, I plan on attending college and possibly pursuing a career in the medical field. I will probably work with senior citizens since that is something I enjoy.
I have been watching the news and reading the Alden Advertiser for as long as I can remember. I always used to watch WACS News on television when I was in 5th grade, and I knew then that I wanted to be involved when I got into high school. Writing and making videos for WACS News is really fun, and it keeps me much more informed on school activities than I would be otherwise. I am looking forward to another exciting year as a reporter.
Jill Peruzzi, Senior Reporter
Jun 19, 2017

Digital Portfolio: Jill Peruzzi

(Story)

Jun 08, 2017

7th Grade Chicken BBQ

(Story)

May 10, 2017

Alden Kiwanis Duck Race: Cancelled

(Story)

Apr 26, 2017

Alden Kiwanis Duck Race: April 29th

(Story)

Apr 04, 2017

2017 NHS Induction

(Story)

Mar 21, 2017

Alden Celebrates Music in our Schools Month

(Story)

Mar 03, 2017

Sophomore and Junior Class Fundraisers

(Story)

Feb 14, 2017
Jan 20, 2017

St. John's Polish Night

(Story)

Nov 30, 2016

The West "Dun" Right

(Story)

Nov 13, 2016

Alden Robotics Team Begins 2nd Season

(Story)

Oct 27, 2016

Spanish Club Trip to Panama 2018

(Story)

Oct 11, 2016

A "Spooktacular" Celebration

(Story)

Sep 23, 2016

Renovations 2014: Middle/Intermediate School Band Room

(Story)

Jun 08, 2016

Alden's Living Wax Museum

(Story)

Jun 02, 2016

8th Grade Washington DC Trip

(Story)

May 12, 2016

School Lunch Superhero Day

(Story)

Apr 25, 2016

District Safety Week 4/25 – 4/28

(Story)

Apr 19, 2016

THIS FRIDAY: Senior Citizens' Prom

(Story)

Apr 06, 2016

THIS FRIDAY: Skilled Trades and Manufacturing Career Day

(Story)

Mar 18, 2016

Spanish Students Perform Dance Routine

(Story)

Feb 29, 2016

Lyle Grant Places 2nd in Wrestling States

(Story)

Feb 12, 2016

Middle School "Career Chats"

(Story)

Feb 05, 2016

Columbian Exchange Buffet

(Story)

Jan 28, 2016

Winter Driving Tips

(Story)

Jan 14, 2016

Alden Knights Crusade Through the FTC

(Story)

Dec 22, 2015

Alden Knights Robotics Team Going to FIRST Regionals in Utica

(Story)

Dec 11, 2015

AHS Spreads Christmas Cheer Through Toys for Tots and Teens Campaign

(Story)

Dec 03, 2015

Alden is Full "STEAM" Ahead

(Story)

Oct 29, 2015

STEAM Career Fair Preview

(Story)

Oct 09, 2015

Alden CSD Receives Award from WNY STEM

(Story)

Oct 09, 2015

New Class Lets Students Embrace their Creativity

(Story)

Sep 21, 2015

Every Meeting is a Fiesta in Spanish Club

(Story)