Grassl Breaks Goalie Grounds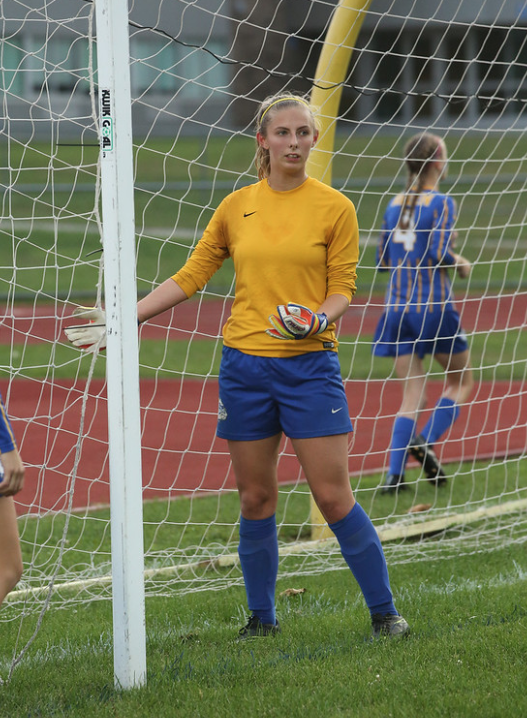 Luke Drew, Associate Producer
November 27, 2018
Alexis Grassl is a Junior at Alden High School. Recently, Alexis broke the school record for the most shutouts in one soccer season with a total of 10 shutouts. I interviewed her about her record and her soccer season over all.
Alexis talks about how she was very surprised yet excited she broke the record. She talks about how she is proud of herself and her team because she couldn't have done it without them. I also interviewed senior Gabby Czech about Alexis breaking the record. Her whole team helped enormously with keeping the ball out of her area.  The defense had solid defending, and the rest of the team did a good job with keeping the ball from getting to the defense. Alexis was happy with the soccer season and glad they did well in sectionals.
Alexis's goal in the beginning of the season was to achieve 10 shutouts. In the past 2 seasons' she has had 8 shutouts but hasn't reached 10. Alexis is not only a leader on the field, but she is a leader off the field also. She is involved in many extracurricular activities and is a positive influence to everyone. We are excited to have Alexis back next year. The lady bulldogs finished with a record of (10-1-1) in league games. They made it to the semi-finals in sectionals. That is a huge accomplishment for the team. With Alexis being a huge leader on the team, she also had help with captains throughout the soccer season. The lady bulldogs are excited and hope to bounce back and do even better next year.