Alden High School's Musical of 2018: 'Mary Poppins'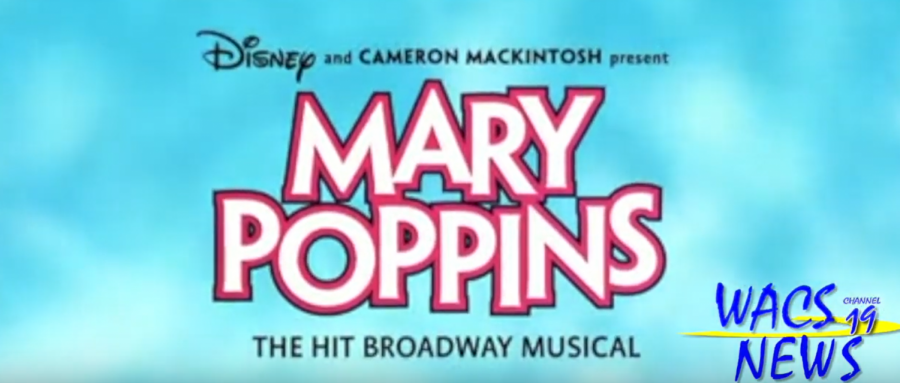 Carolyn Freeman, Associate Producer
January 2, 2019
       Ever hear of the woman who descends from the sky with an umbrella and nannies a pair of unruly children on Cherry Tree Lane? If you guessed Mary Poppins, you're correct! Musical season is here! The musical is based on the book series written by P.L. Travers and hit the Broadway stage in 2006. Just a couple weeks ago, students of Alden High School prepared an audition and attended a dance session speculated by the directors. I spoke with Mrs. Jill Farrell, Mr. Matt Masci, and Ms. Julia Wallace about their realms of expertise.
       Mrs. Farrell is hard at work ensuring that students are not only vocally able to pull off this beloved Broadway show, but in a British accent as well. A topic she touches upon is how musical "boot camp" was unlike years past. Usually, the cast play fun theatre games to strengthen bonds and create new friendships that will be evident in the show. However, Mary Poppins is a show of such large scale that students spent the day learning about the culture of Cherry Tree Lane and the twentieth century characters we all know and love. View the video to see what Ms. Julia Wallace and Mr. Matt Masci have to say about the choreography and the set of this magnificent show! 
     Mary Poppins will be the biggest show Alden high school has put on yet! If you are interested in supporting the Alden High School theatre program, please purchase tickets through the box office at https://www.aldenschools.org/boxoffice.
     The musical premieres February 7th at 7 pm. There is also a show at 7 pm on February 8th and 9th. There will be a 2 pm matinee on the 9th as well.