Breaking News: Badminton tournament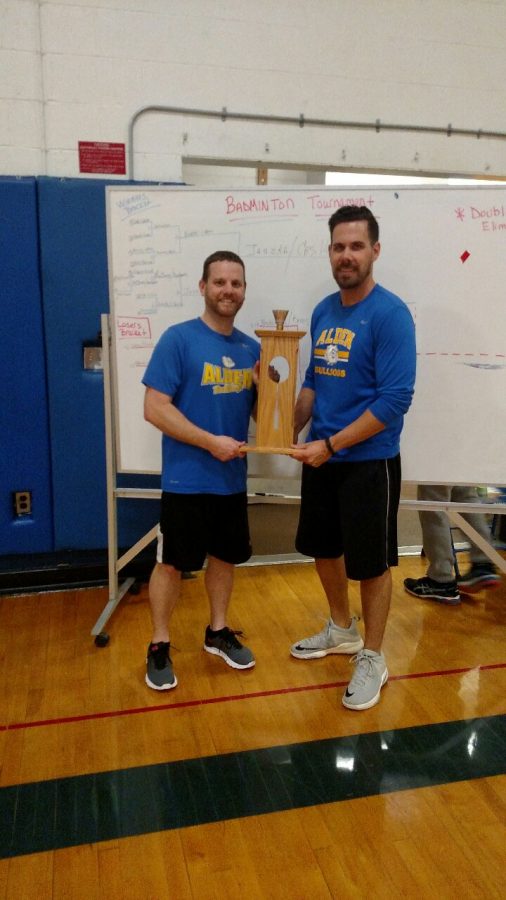 Dylan Colosanti, News Reporter
March 13, 2019
Alden's Athletic Association is hosting a badminton tournament tonight, Wednesday, March 13th. It will start promptly at 5:30 pm. Alden students have had the opportunity to sign up for the tournament for weeks and the registration fee was ten dollars per team. The funds collected from the event will be donated to the Alden Athletic Association Scholarship to be awarded to a graduating senior in June.
Teams of two will compete against not only their fellow classmates, but against teachers as well to claim the title of badminton champion. Mr. Casillo, the Health teacher here at Alden High School, says of the event, "I'm a little nervous. I see that there is a professional badminton player playing this year from the Olympics, Mr. Frank, so I'm excited to see his skill and I'm up for the challenge".  Mr. Casillo's partner, Mr. Carll, shared that he feels the anticipation building. Gravely he said, "It will be a marathon, not a sprint. I think there are 27 teams… it's all about who is conditioned. Comes down to who's got the most energy". Thank you to both teachers for sharing their thoughts about this upcoming event.
Please come out to support Alden High School students, teachers, and contribute to building up Alden Athletic Association scholarship fund this evening at 5:30 pm.