What to Expect at Holiday Havoc 2019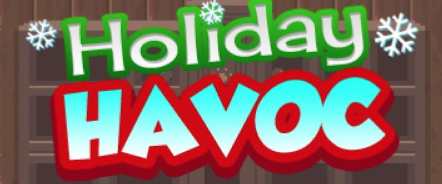 Hang on for a minute...we're trying to find some more stories you might like.
Holiday Havoc is an annual spirit event that takes place right before holiday break in the High School gym. There are many different Christmas-based games played in this all out holiday themed battle of the classes. This year's events  will feature a donut candy cane relay in which the goal is to get a donut down the line using a candy cane. So, the classmates will be passing a donut down a line of students using only candy canes. The Winter clothes relay will be an event where there will be a bunch of people running back in forth changing in and out of Winter clothes. Wreath horseshoes will require students throwing wreaths at cones.  Then, there will be marshmallow madness which will consist of students trying to launch marshmallows into a bucket that is on top of a classmates head. There will also be guess the drawing which is just for class officers, dizzy Rudolph, and M&M's catapult. Each year, Holiday Havoc stands out as a highlight on the student calendar and it sends the student body off on the holiday break in the right frame of mind!