Alden Boys Basketball Senior Night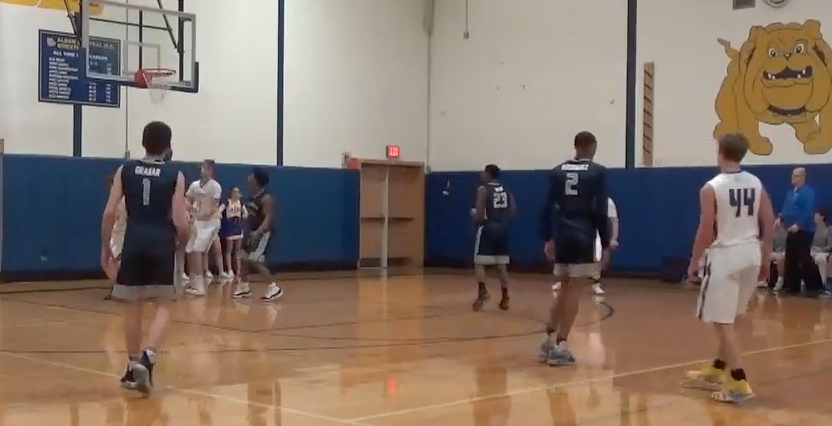 Alex Rzepka, Sports Anchor
February 26, 2019
The end of the winter sports season is slowly coming to a wrap this year. This means senior night for Alden Sports are up and coming on the schedule. This is a very emotional yet honorable night for players, coaches, and parents. For the seniors, it is the last game they will play on their home court. Something that they have put so much time, hard work, and grit into for years and years. For some and most high school students, this may be the last time they step on the basketball court for an organized game. It's a night to honor the seniors that will go on to their future endeavors, that gave the team everything they had for many months and even years.
The Alden Boys Basketball senior night game was played on Wednesday, February 13th against the Lackawanna Steelers. The team honored the following seniors and their families; Max Gilbert, Lucas Jurek, and Quinn Keller. These men gave the team the leadership and the work ethic example for the rest of the players on the team and will be dearly missed.
The boys after the senior night loss finish with a record of 2-17-1 overall and a league record of 2-12-1. The boys were able to put up 829 points for the season but were sadly overcome by the points against of 1196. Good luck to these three seniors on finishing their last semester of high school as well as whatever they decide to do after school. Lets Go Alden Bulldogs!