'Disney's High School Musical Jr.' Opens Thursday!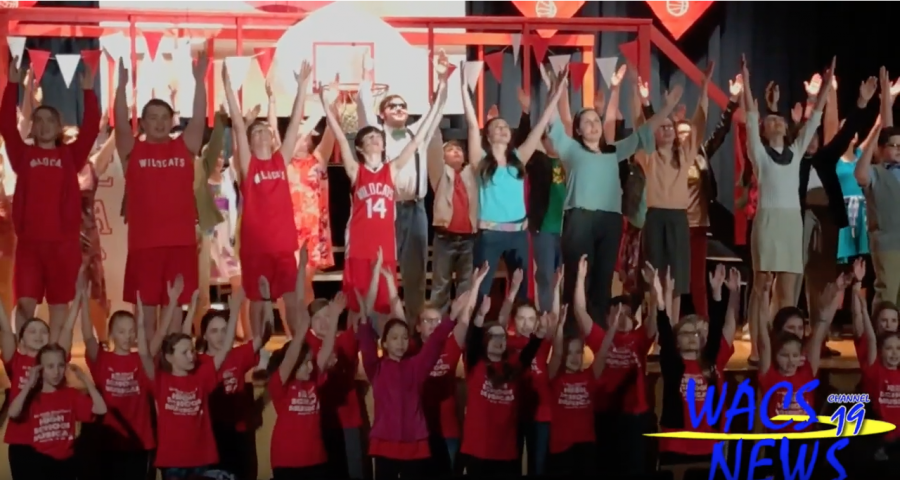 Timothy Hinsken, Anchor
March 5, 2019
The Alden Middle School theater department is gearing up for its annual musical. Directors Mrs. Erin Tryka and Mrs. Jill Olka have decided to choose High School Musical Jr. as the production for the year. With many talented actors and actresses, this show is sure to impress the audience. There is a total of 88 students in the cast and crew who have put in countless hours of hard work to make this show the best it can be. On top of all that, the directors decided to include 24 5th grade students in the cast as part of the chorus. The students who are tap dancing got the chance to work with Mrs. Melanie Henning, the tap choreographer, and learn many new and fun dance moves specially choreographed for this production. There are even 6 tap dancers who are only in 5th grade and get to share their talent on the stage! Mrs. Erin Tryka and Miss. Taylor Grabowski also worked with the entire cast to choreograph the rest of the show and special acrobatic numbers. If you would like to purchase tickets to this outstanding musical, you can purchase them online at aldenschools.org/boxoffice or you can purchase the tickets at the door. The price of each ticket is $8 for general seating and $10 for scholarship seats. Scholarship seats are a new effort started by both the High School and Middle School theater departments to use the extra money from tickets to create a scholarship fund for graduating seniors. With many different songs and dances throughout the entire duration of the show, this production is going to be one that you won't want to miss. The Alden Middle School production of High School Musical Jr. is on March 7, 8, and 9 at 7:00pm with a matinee performance on Saturday, March 9 at 2:00pm. Make sure to get your tickets before they are all gone!!