BREAKING: Middle School Musical Opens Tonight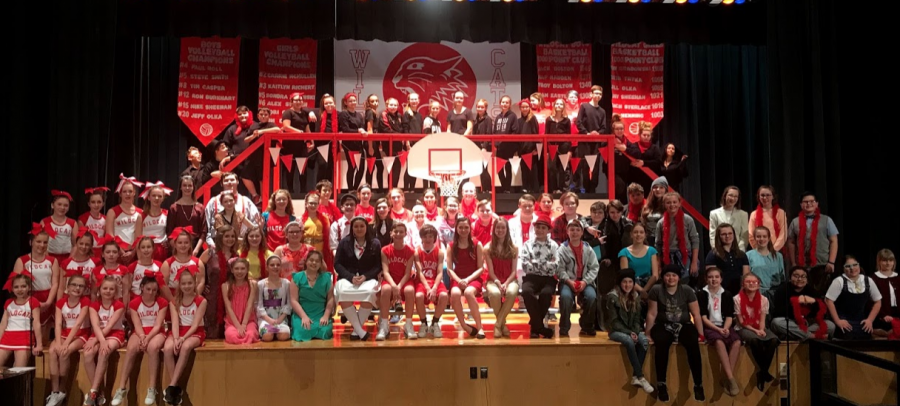 Katie Fitscher, Reporter
March 7, 2019
Last month you may have traveled to the high school to see 'Mary Poppins', but this weekend it's time to high tail it over to the middle school for the premiere of Disney's 'High School Musical Jr'. The show's directors are Mrs. Amy Sheehan, Ms. Taylor Grabowski, Mrs. Jill Olka, Mrs. Erin Tryka, Mrs. Melanie Henning, and Rachel the Tech Director.  
The students have been rehearsing for months on end and put an immense amount of work into this production. As Timothy Hinskin revealed to us in his report about this show, "there are 64 cast members and 24 crew members. There are even twenty four 5th graders involved in the production as part of the chorus". In the words of Mrs. Jill Olka, the vocal director, "The Breaking Free Song was performed in acapella and I am very excited for the audience to see the hard work put into that number". 
If you haven't already bought your tickets, go to aldenschools.org/ boxoffice and support the Alden Central Schools Theater Program. The show premieres this evening at 7 pm, and there will also be shows Friday and Saturday evenings at 7pm. There is also matinee at 2 pm on Saturday.