Badminton Tournament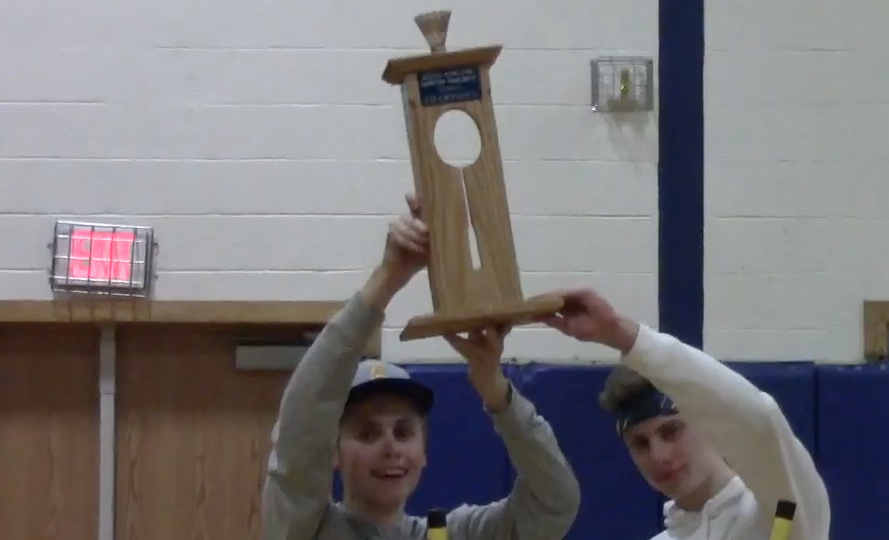 Hannah Whiteford, Sports Anchor
March 14, 2019
Athletic Association's Badminton Tournament is back! On March 13th, students teamed up with a friend and faced off not only against other students, but teachers and faculty members as well, to see who could get the title of Badminton Champion.
Alden High School students have had many weeks to register with their friend and pay a registration fee of $10 per team. Each year, the money made by the event will be donated to the Alden Athletic Association Scholarship which will be awarded to a graduating senior in June.
I got the chance to talk to many of the teams who were eliminated along with the winning team, Ashton Wilson and Brandon Turnbull.