It's Fish Fry Season!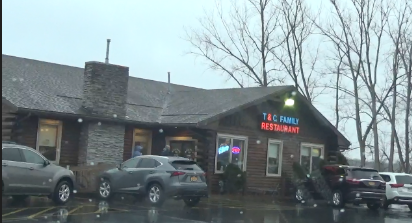 Dylan Colosanti, News Reporter
March 27, 2019
Its fish fry season! Come support all the amazing restaurants in the Alden area and get a great fish fry while you're at it. Each restaurant in the Alden area all have a unique taste that's different from the others. Some of the restaurants that are sharing their amazing fish fries with the Alden community. The locations of the fish fries include GDI's fish fry which is located on Sandridge across the street from St. Johns. St Johns had one fish fry but it now done for the rest of the Lenten season. Alden Lanes also is having an amazing fish fry on Fridays which is located on Sandridge off Broadway. Town and Country on Broadway is another fun fish fry option. The Whistle Stop on Sandridge is another great fish fry that many people will enjoy. Lastly Mooney's on Broadway is a very popular restaurant that also has amazing fish fry's which should be happening all year around and not just for the Lenten season. Go out and support all the Alden restaurants and go buy a fish fry.