Athlete of the Week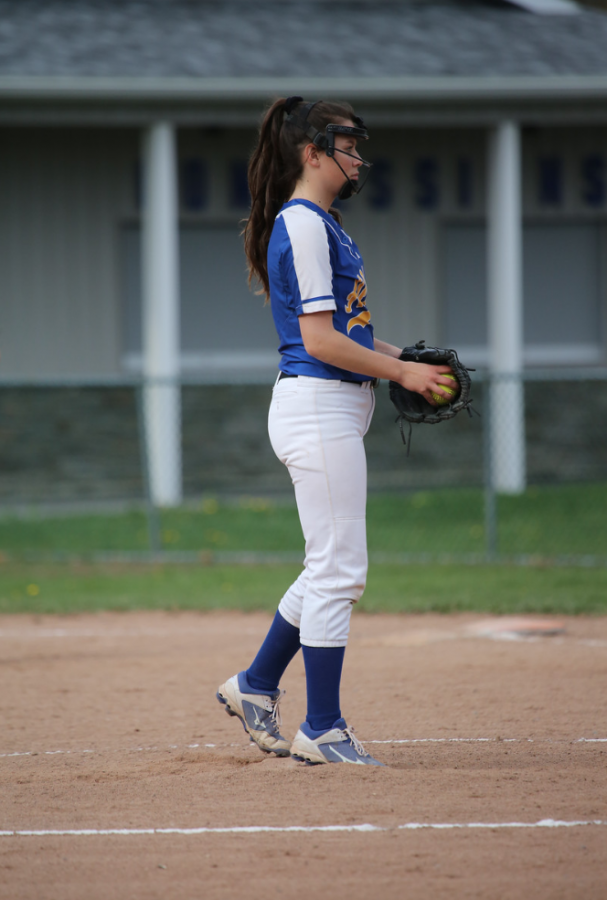 Alex Rzepka, Sports Anchor
May 10, 2019
Alden's Athletes of the Weeks for 4/12/19-4/16/19 is Cole Carpenter from Varsity Boy's Track and Emma Wlostowski for Varsity Girls Softball.
Cole Carpenter had an explosive start to his senior season on the Track and Field team. On Saturday, April 13th at the Alexander Invitational, Carpenter took the long jump by storm. He grabbed first place out of 45 competitors with a huge jump of 19'8.5". This is Cole's first year competing in the long jump. His jump on Saturday already qualifies him provisionally for the ECIC and Sectional Championship Meets.  Additionally, Cole competes in the 100m dash, taking 4th place, and the 4x100m relay team, which took 2nd.
Junior Emma Wlostowski, the Varsity Softball shortstop, has played exceptional defense this year on the field. In the game against Holland on April 12th it was her Offensive contribution which helped lead the team to victory. Emma Wlostowski batted 4 for 6 with a double and a triple. Emma also had four RBIs. She helped Alden raise their record to 4 wins and 1 loss on the season. After five games, Wlostowski is batting 500 and has eight RBI's. Emma bats second in the lineup and is the spark that gets the offense going.