Teacher Appreciation: Señora Hazen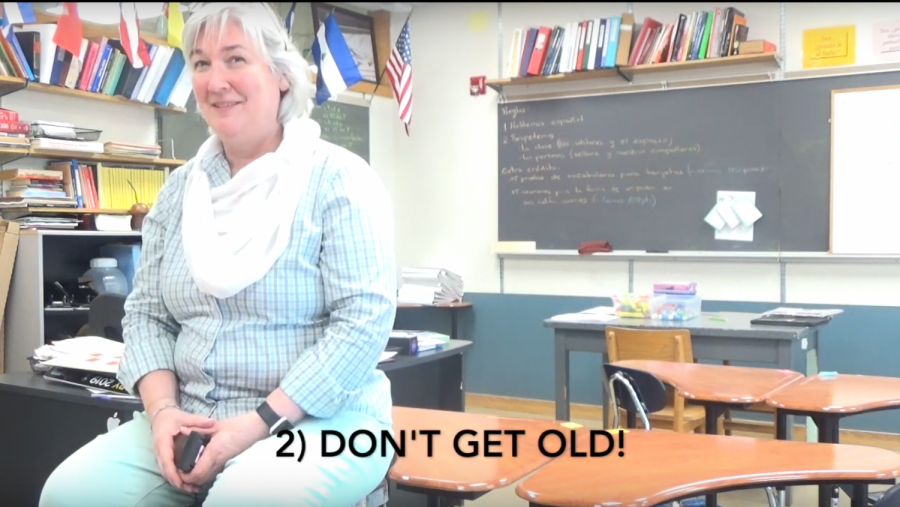 Carolyn Freeman, Associate Producer
June 10, 2019
     We all know that Señora Hazen, a Spanish teacher at Alden High School, has quite an outgoing personality. She has confessed that she isn't perfect, but students and staff a like love her for her personality and her passion for language. From all of us here at WACS News and Alden High School, we appreciate you. Thank you for all you do for the school from being a Youth to Youth club's advisor to personally helping me with my work towards the Seal of Biliteracy.
     With us celebrating Teacher Appreciation here at WACS News this week, I asked Señora Hazen a question that's been on her mind lately. If she had to give her younger self advice about being a teacher, what would it be? She gives a bit of advice on how aspiring teachers can succeed. 
     Additionally, taking a trip to her Spanish 3 class, I asked students if they could describe Señora in a word or two, what would they say? Each of the students responded with kind words and have much admiration for their teacher.
      Recently, Señora Hazen was also a chaperone on the Senior Trip to Gettysburg and Hershey Park. A few seniors, including Cole Urbanski, David Menzies, Alex Biniewski, Toni Czerniak, Karlie Hake, and Jeremy Evoy share their appreciation for Senora, memories from being in her class, and anecdotes from the trip.
     A special thanks is extended to Señora Hazen and to those students who said spoke of her words. Señora and teachers like her are appreciated who exhibit patience and always have time to offer help to those who need it are very much appreciated.