A Day in the Life of an SRO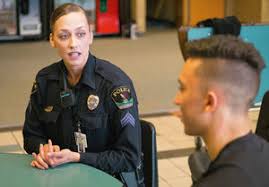 Hang on for a minute...we're trying to find some more stories you might like.
Our school resource officer is a very important part of our staff now after her first year serving. Many people think that she just patrols the halls. But she does much more such as she is a uniformed police officer, on the underwater recovery team and she is a K-9 handler with Kojak.