Student Leadership Roles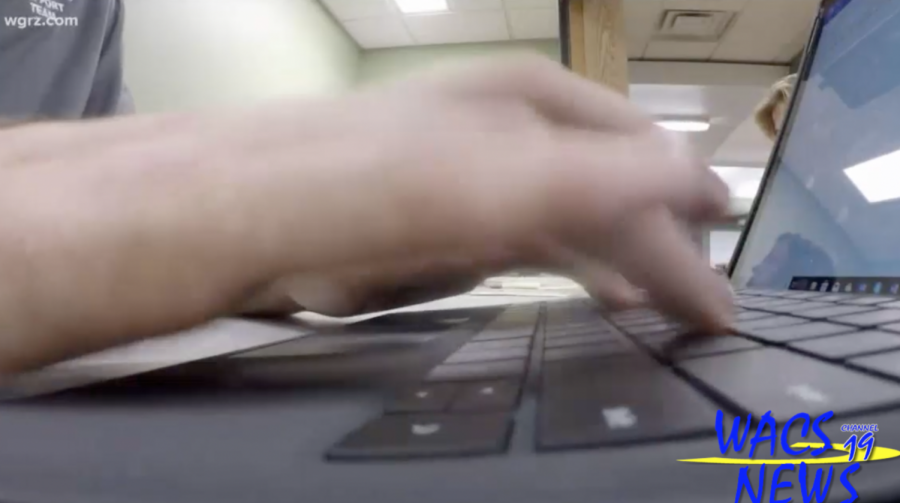 Luke Drew, Associate Producer
June 18, 2019
The Alden Central School District prides itself on having many student led organizations. A major one that has surfaced as of late…is ATLAS. As long as the 'One to the World' initiative has been planned behind the scenes….a student-led technology support team has been discussed as well….thus creating the ATLAS Team.
ATLAS…..or….. "Alden Technology Leaders As Students" is a student-led program where students are the technology support for not only other students…..but teachers, staff, and administrators as well.
Not only does ATLAS help with the One to the World initiative….but certain branches of the team also coordinates and runs school events like concerts….shows….ceremonies and other district events.
In that aspect…..ATLAS not only helps the school community….but the community at large.
Looking at the bigger picture….this helps students understand important life skills, like responsibility, problem solving, communication and many other skills that will be needed in their adult lives.
Student led organizations are important in school, and finding one that suits you is also very beneficial. Getting in certain routines and gaining important life skills is very beneficial. With leadership playing a big role, I spoke to Mr. Domino, the leadership class teacher, on his thoughts on how leadership and student lead groups benefit the students in the long run.