The Album: Don't Miss a Memory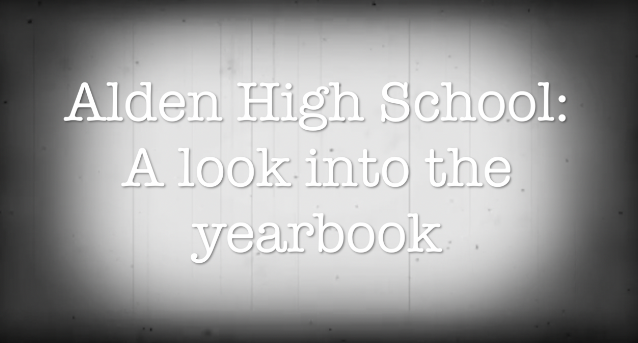 Erin Matthewson, Reporter/Anchor
December 4, 2019
The Alden High School yearbook staff is hard at work creating a unique and important book for each and every student. Made up of a dozen students the yearbook staff is always present at any important event in school. Including the many sports events, show productions, class competitions, clubs, and homecoming events the yearbook staff is all over it getting the best coverage and scoop for the book.
This year the yearbook is specially designed for Vision 2020. With the seniors graduating, juniors entering their toughest year, sophomores planning their next two years, and freshmen just starting  High School is an important part of our lives. The memories we make throughout the years help shape us into the young adults were growing up to be. Having a book to highlight those events will act as a way to cherish our memories when we're older. Some of this years highlights so far include the new turf, homecoming, play and musical coverage, Josh Allen surprise, and multiple sports records being broken.
To buy a yearbook you can visit http://jostensyearbooks.com
The prices change depending on when you purchase your book. If ordered between November 2nd and December 13th the book will be $80.00. If purchased between December 14th and April 30th the book will be $82.00. Personalization options are available at time of purchase!
From WACS News and the Yearbook Staff we hope you have an amazing year filled with lifelong memories.