Boys Soccer Earns Sectional Home Game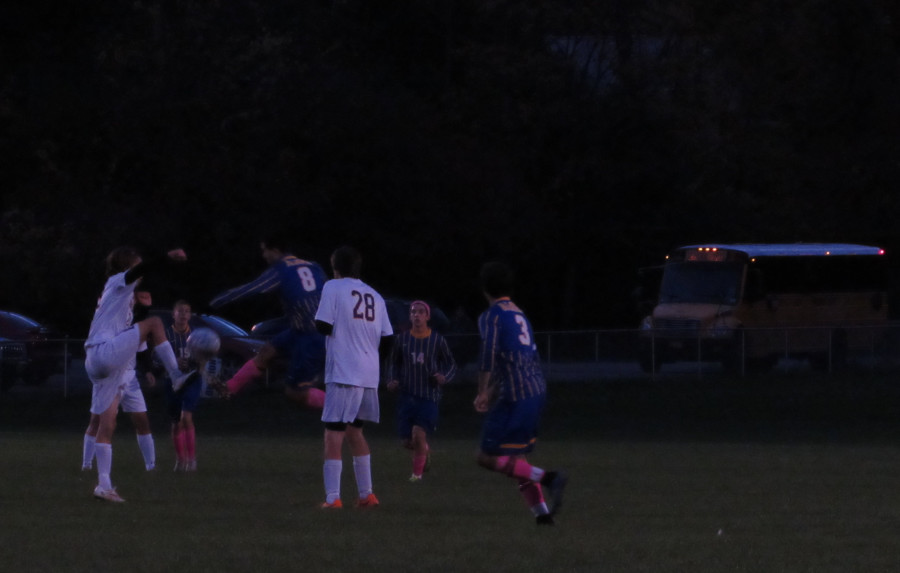 Staff, Staff
October 19, 2015
The Boys Varsity Soccer Team finished their regular season strong by beating Holland 1-0. The back four of Owen Kissell, Austin Kissell, Matt Schuh, and Mike Munn earned the sixth shut-out of the season for Goal Keeper Joshua Dudley. The Bulldogs showed their improved possession game with clean passing all over the field. With a scoreless first half, Alden decided to go for the win and added Jeremy Jeziorski as an additional striker for the 2nd half. Twelve minutes into the half he passed the ball to Matthew Ess who put away the game winner. The win gives Alden a 8-2 Divisional record and a 2nd place divisional finish behind undefeated Lackawanna.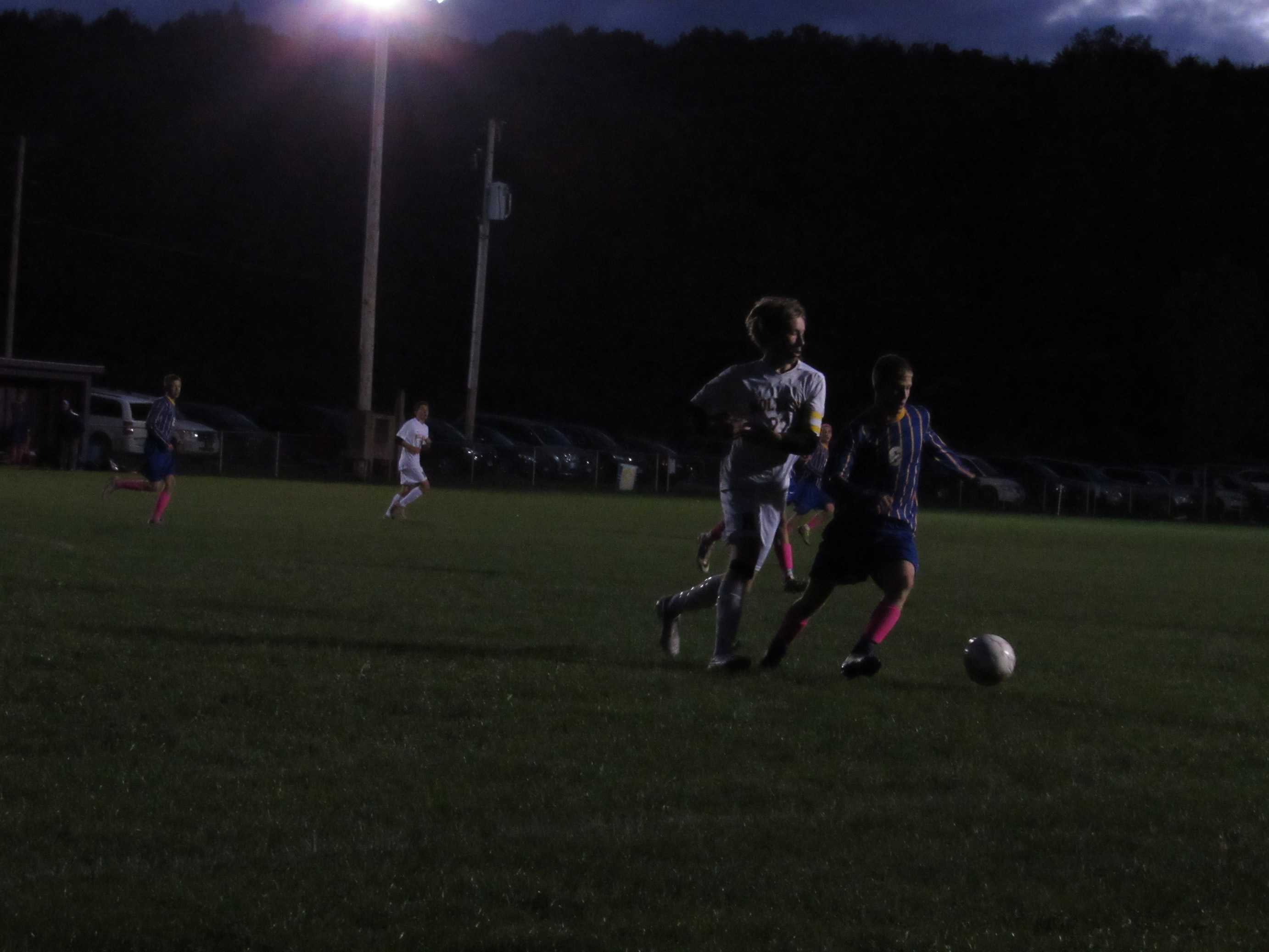 With the big divisional games competed, the Bulldogs hosted the Hutch Tech Engineers for non-league contest. Alden came out strong as Nate Nuwer put away a nice cross from Bradley Kibler in the 4th minute. Hutch Tech answered with a crazy dipping volley from 30 yards out. Nate scored again in the 30th minute off a pass through traffic from Matt Ess. Trevor Fitzgibbon and Zachary Long contributed to solid defense while Andrew Long debuted at holding midfield. Ian Hopcia showed his speed at attackingleft midfield and helped keep the pressure on Hutch Tech. A late goal by the Engineers forced overtime which produced no goals and resulted in a 2-2 tie. The Bulldogs finished the regular season with a 11-4-1 overall record.
The strong divisional record earned the Bulldogs home field advantage as the 4th seed in the B1 Sectional Tournament. Alden will host the Charter School of Applied Technologies in the Pre-Quarter Finals. A win will provide another home sectional game today versus either Olean or City Honors at 3:30. The semi-finals for B1 will then be played at Hamburg on 10/24 at 5:00 or 7:30. B1 Finals will also be on 10/28 at 7:30 at Hamburg.