Alden Primary School Kicks-Off 2015-16 Reading Program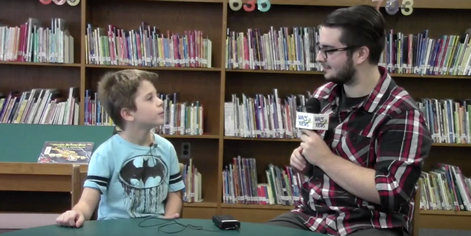 Staff, Staff
October 22, 2015
Hang on for a minute...we're trying to find some more stories you might like.
Each year, Alden Primary School hosts a school-wide reading program for students K-3. The goal of this program is to promote reading and literacy. While students do their fair-share of reading in school, the particular goal is trying to encourage students to read outside of school.
Today, October 22nd, is the day that APS will host a Kick-Off assembly for the event. Our friends at the Primary School asked WACS News to create a video asking students why they like to read. Max Gucinski and Delaney Keppner asked the "tough questions" and here are the results.