Varsity Boys Soccer in Sectional Finals!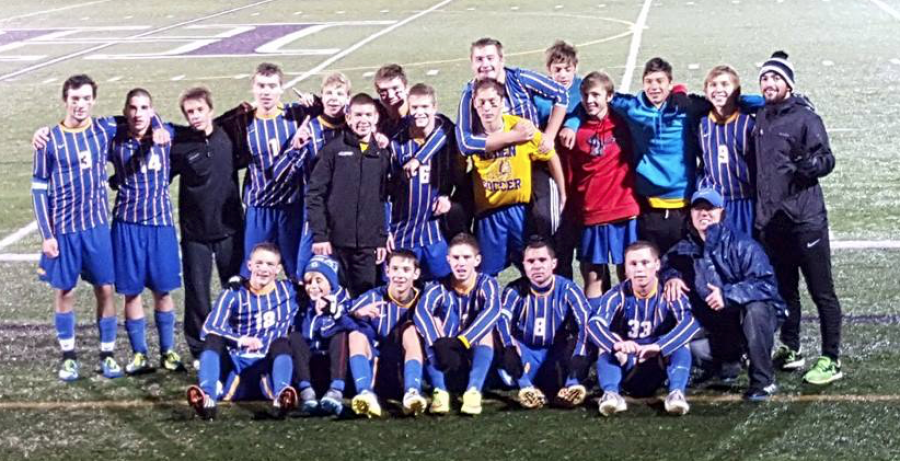 Staff, Staff
October 25, 2015
The Boys Soccer Team moved on the the B1 Sectional Finals with 2-1 Overtime win over Tonawanda on Saturday night. In heavy rain and 40 mph winds, the boys battled back from a one goal deficit to tie the game with less than 2 minutes in regulation time. The second half was all Bulldogs as they gained the advantage of the wind and confidence in their possession game. Owen Kisell pressed from his defensive position to fire in a shot off of a corner kick by Matthew Ess. They maintained momentum and fought the Warriors, wind, and rain to come out strong in overtime. John Bobeck, Brad Kibler, and Nate Nuwer maintained pressure that allowed Jeremy Jeziorski to break through the left side and cross the ball to Matthew Ess who found the goal in traffic.  The defense of Mike Munn, Austin Kissell, and Owen Kissell was strengthened by consistent man marking and ball distribution by holding midfielders Conrad Boucher and Joshua Jeziorski.
Alden plays defending B1 Champs East Aurora in the Sectional Finals at Hamburg High School on Wednesday, 10/28 at 7:30pm.