Athlete of the Week 1/11-1/16

Staff, Staff
January 20, 2016
Hang on for a minute...we're trying to find some more stories you might like.
Josh Dudle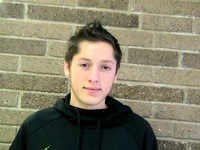 y, a team co-captain and 5th year bowler on the Alden Varsity Team , had a strong day at the lanes on January 11th, against the Depew Wildcats. He bowled a 217, 201, and a 215 for a high set of 633. He is a valuable member of the A Team and has helped lead the 'Bowl'dogs to wins against the very strong Cheektowaga and Depew teams. Congratulations, Josh!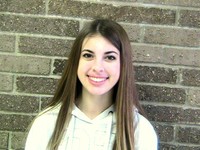 Cailyn Bennett is a 3 year member of the Rifle Team. Last week, on Wednesday, she fired a score of 279/300 at Clarence and was the 2nd shooter on the team as the team set an ECIC record with their score of 1114. On Thursday, Cailyn fired a 278/300 at Orchard Park as the team defeated OP by a score of 1102 to 938. Cailyn was again 2nd on the team. Her career high is a 280 and she was close in both of the matches last week. This year Cailyn average puts her 2nd on the team. Besides shooting, Cailyn does most of the scoring at home and away matches. She has been doing this since her first year on the team.