"Alden Knights" Place 4th in NYS Robotics Championship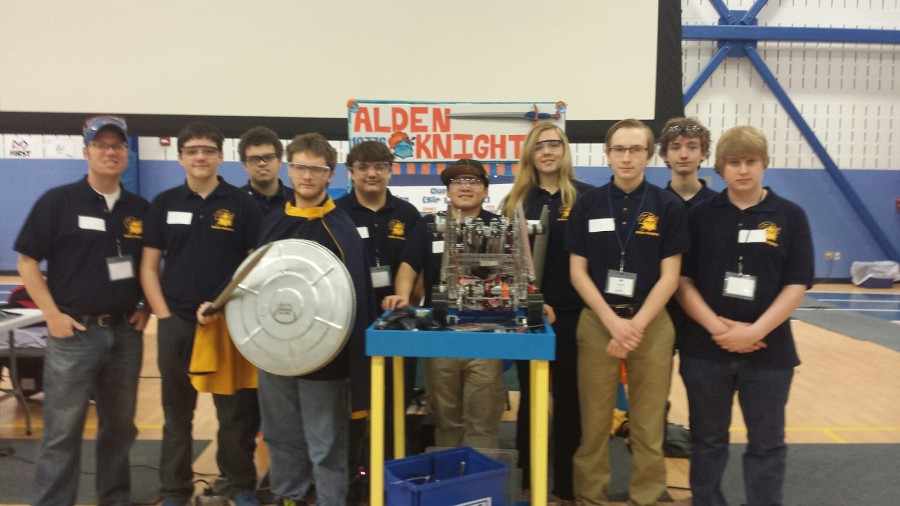 Staff, Staff
January 22, 2016
A group of Alden High School students took on the challenge of starting a robotics team with the goal of learning about how to apply their talents in a technical arena and perhaps competing. Their ambition and perseverance took them much further than expected. The team, "The Alden Knights", is comprised of Sara Pasternack (captain), Bryan Brown (captain), Kevin Mychajluk, Eric Mattoon, Mattew Tolsma, Steve Waters, Nick Sacilowski, James Jablonski, Zachary Varshay, and Edward Williams.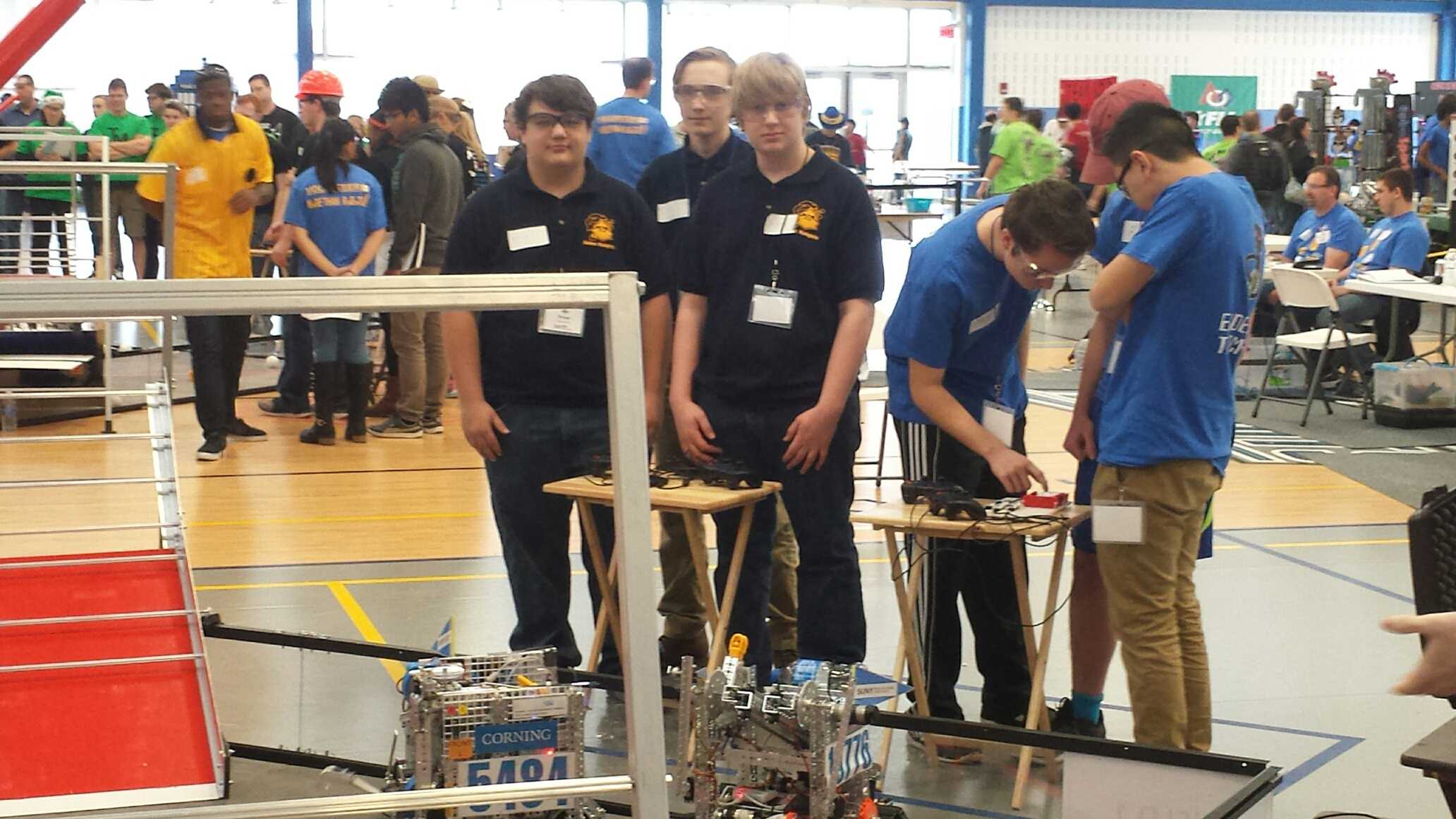 With financial support from the school's Future Business Leaders Club, the team entered a competition through FIRST Robotics. FIRST (For Inspiration and Recognition of Science and Technology) was founded in 1989 to inspire young people's interest and participation in science and technology. The mission of FIRST is to inspire young people to be science and technology leaders, by engaging them in exciting Mentor-based programs that build science, engineering, and technology skills, that inspire innovation, and that foster well-rounded life capabilities including self-confidence, communication, and leadership. The Alden Knights competed in the FTC (FIRST Tech Challenge) which is for grades 7-12. In addition to the actual robotic competition, the teams make a ten minute presentation to judges and prepare an engineering notebook that documents their design process and other activities performed by the team.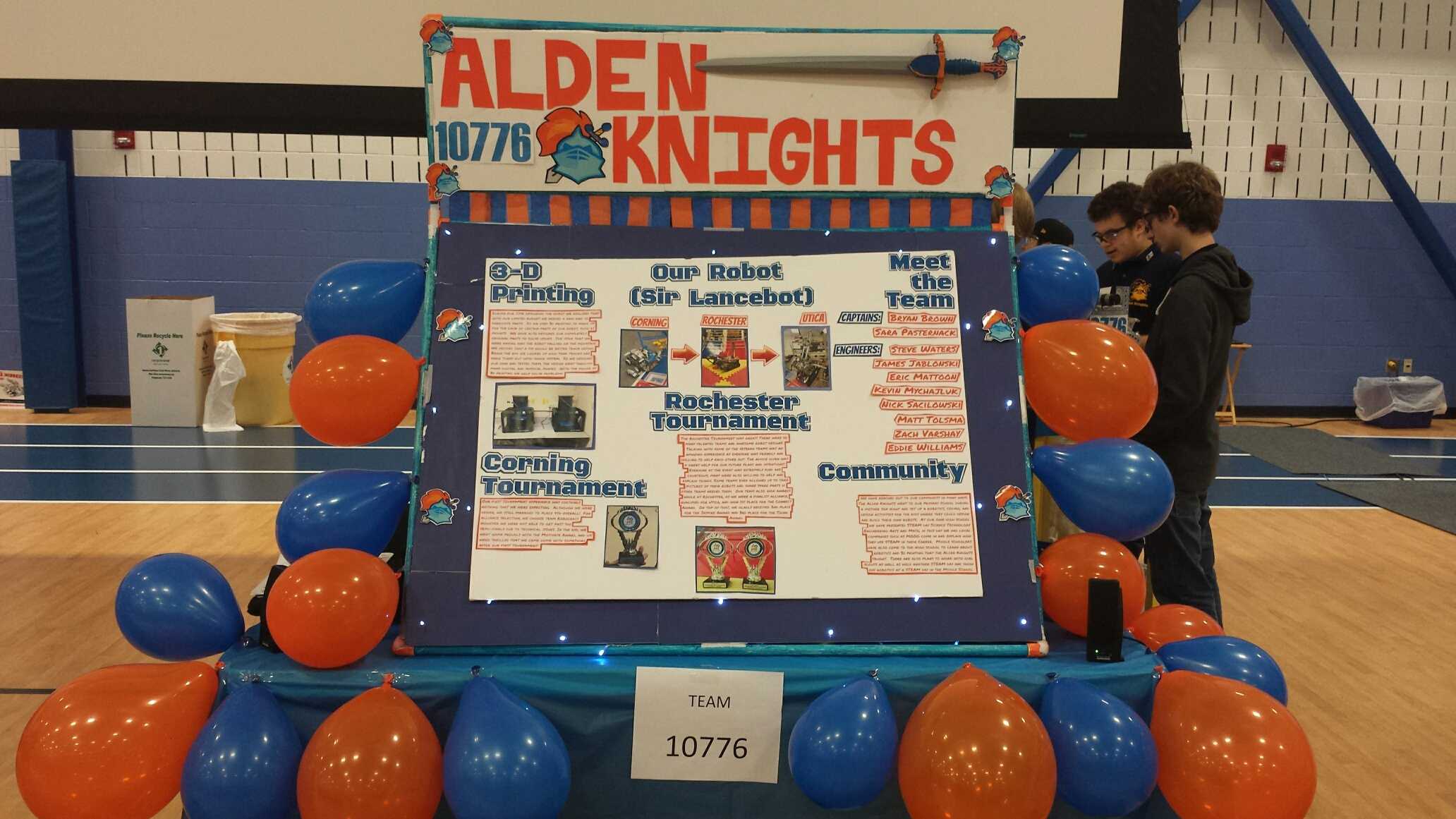 The Alden Knights competed in regional qualifying events in Corning and Rochester along with the state championships in Utica. They faced teams from Buffalo to Utica to NYC, from public and private schools, along with community organizations with corporate sponsorships. The team embraces the ethos of FIRST which is Gracious Professionalism or doing things that encourage high-quality work, emphasize the value of others, and respect individuals and the community which earned them multiple awards. The Connect Award: This judged award is given to the Team that most connects with their local science, technology, engineering and math (STEM) community. A true FIRST Team is more than a sum of its parts, and recognizes that engaging their local STEM community plays an essential part in their success. An Engineering Notebook must be submitted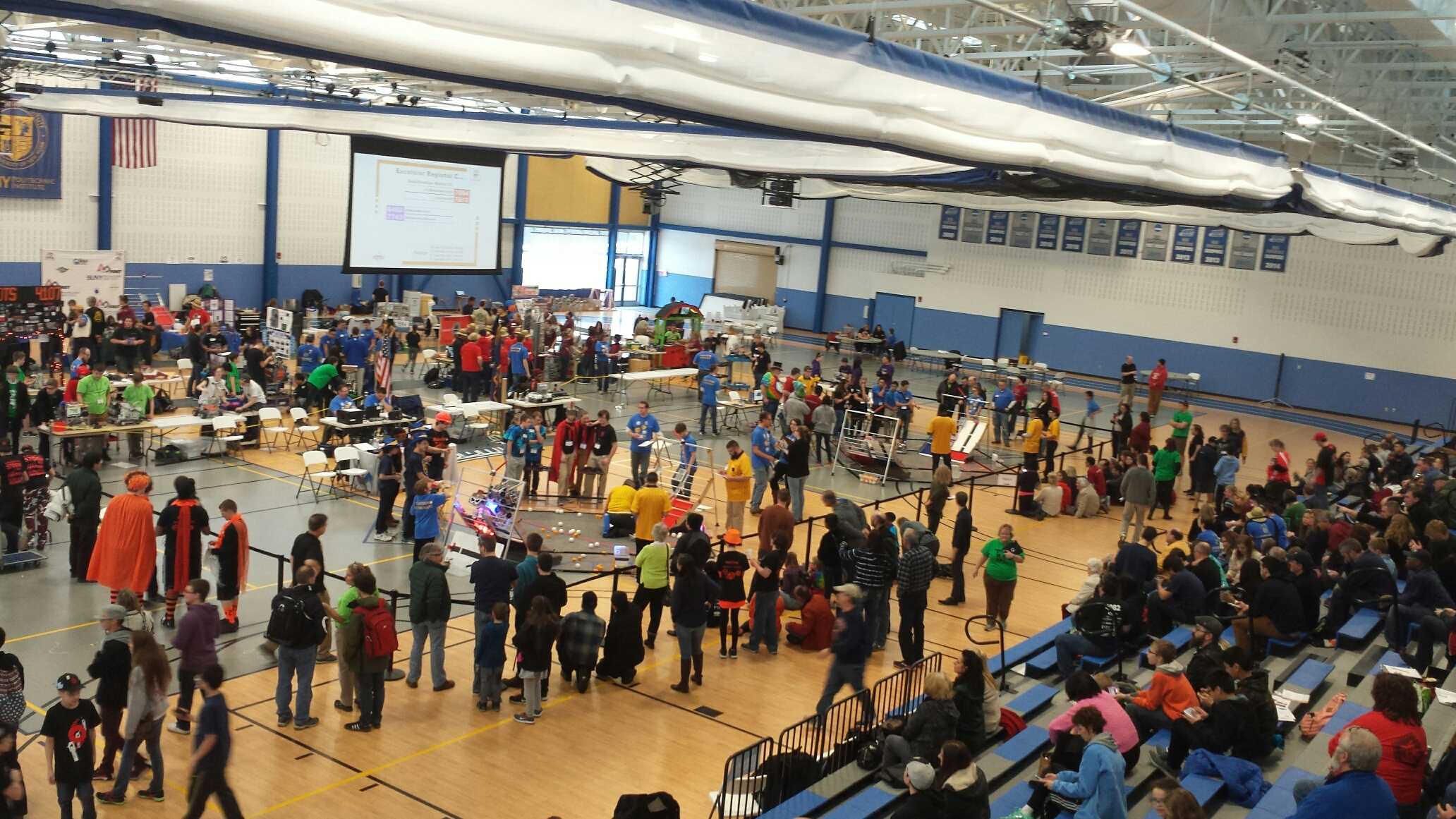 and must include a Business or Strategic plan that identifies their future goals and the steps they will take to reach those goals. The plan could include fundraising goals, sustainability goals, timelines, outreach, and community service goals. The Motivate Award: This judged award celebrates the Team that exemplifies the essence of the FIRST Tech Challenge competition through Team building, Team spirit and exhibited enthusiasm. The Finalist Award: Celebrates the Alliance that makes it to the final match of the competition. The Knights earned the role of Alliance Captains as 4th place finishers at the FIRST FTC NYS Championship in Utica on January 17, 2016.
The team is working hard on community outreach and hopes to inspire the development of robotics programs for all ages. They have spent time inspiring students at Alden Primary, Alden Middle and a troop of Daisy Girl Scouts. If your organization would like to become involved with the Alden Knights Robotics Team, contact their Coach, Allen Turton at aturton@aldenschools.org.