WACS News Spends Some Time With the E.C.S.O. S.W.A.T. Team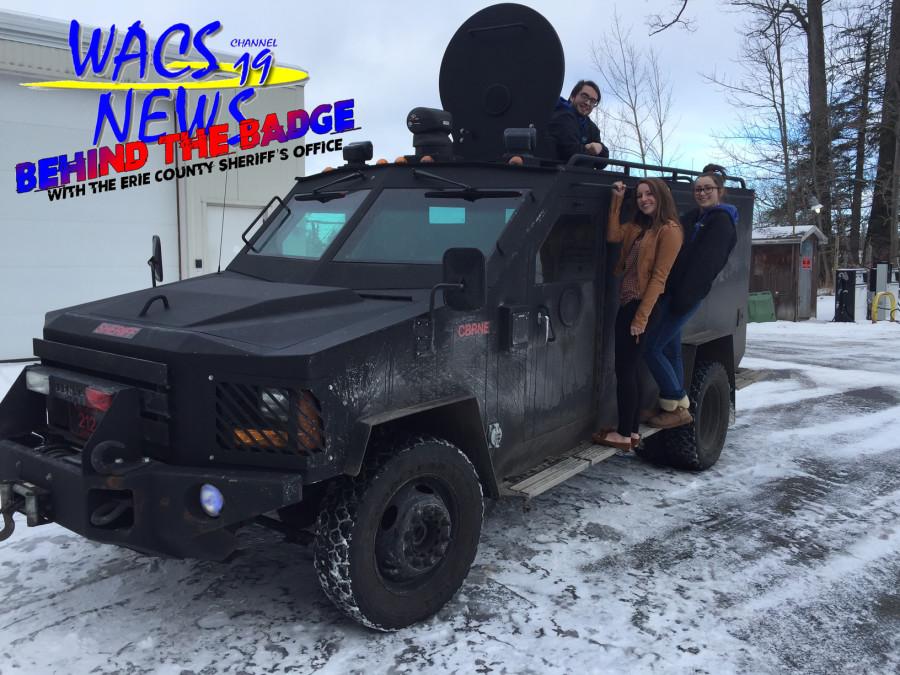 Staff, Staff
January 22, 2016
Following a successful pilot episode of our new series "Behind The Badge", WACS News is working on the next. We've been deliberating what would follow the successful run with the Bomb Squad and now we have it! We're excited to announce that we've, once again, teamed up with the Erie County Sheriff's Office to get a behind the scenes look at their S.W.A.T. team!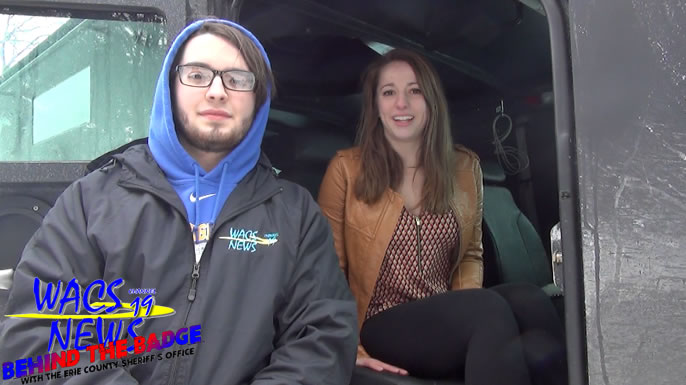 Our Anchors, Max Gucinski and Delaney Keppner, Producer Kelsey Crawford, and Executive Producer Mr. Masci visited the E.C.S.O.'s underground bunker to get a better understanding of their Special Weapons and Ordnance division and learned a lot! There is so much that they deal with besides what the general public may realize through stereotypes, reality TV shows, etc. In the TV episode airing in February, viewers will get to see a little about the bunker, the function of this remote location, what the SWAT team does, and a little bit of the equipment that makes it possible. Part II of this episode will be filmed at the SWAT training facility which is separate from the bunker location to see the equipment and team in action!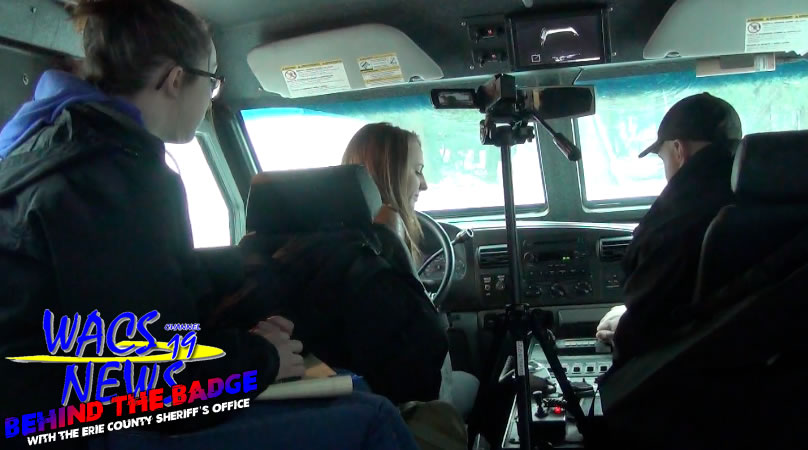 Not convinced to tune in yet? What if we told you Kelsey Crawford and Delaney Keppner both got to
drive the official E.C.S.O. Bearcat? Scary isn't it? Mr. Masci had the same opinion. You wont want to miss the on-board camera footage of them both navigating the roads in a 10-ton armored tactical vehicle!
We would like to again thank the Erie County Sheriff's Office for their continued support as we provide real-world learning opportunities for our news team as they explore the many different jobs of the men and women that protect our community!
An official release date for this episode of 'Behind The Badge' will be announced soon on WACS News!