Athlete of the Week 2/01- 2/06

Staff, Staff
February 10, 2016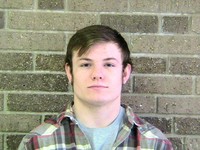 Last weekend Lyle won the Kenton tournament for the 3rd time in his career. He also broke Alden's all time wins record of 166. Lyle beat the number 4 ranked kid in section 6 to win the tournament. Focus now shifts to claiming his first section 6 crown which comes with the opportunity to compete at the State Championships in Albany later this month.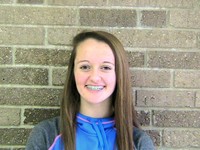 On the night she was named team captain , junior guard Anne Kocher went out and will her team to a huge win over Tonawanda. Anne scored 15 points on 5 for 5 from the 3pt line. A 3 year varsity player , Anne is the bulldogs most deadly outside threat. A tireless worker in practice and games along with a
positive, encouraging attitude toward her teammates sets the standard for all to follow.