Alden's 'Band-o-Rama'!
Max Gucinski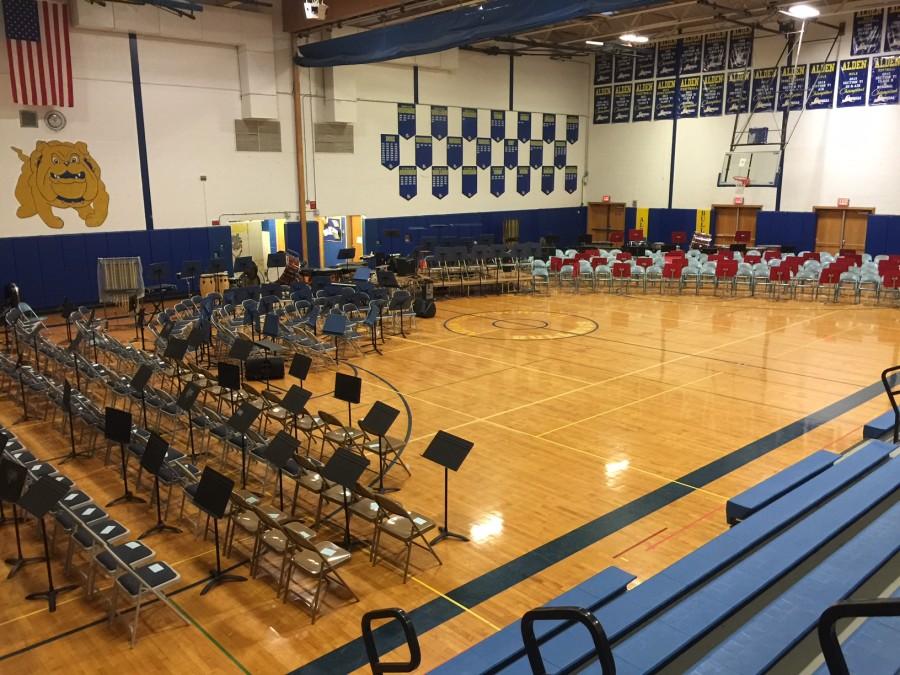 Staff, Staff
March 4, 2016
To kick off 'Music in our Schools Month', the ACS music department presented it's 2nd annual BAND-O-RAMA in the AHS Gymnasium on March 1st.  This event featured performances by each of the instrumental groups in Alden, from the 4th grade band up to the high school!
Nearly 300 students rehearsed from 7:20am-10:53am that morning in preparation for the big event at night. The BAND-O-RAMA evening performances were at 6pm and 7:30pm: two performances of the same show to accommodate the families of all band members grade 4-12, with younger musician's families generally at the 6pm show and older students at the 7:30pm.