District Reaches Out To DOT Regarding Viaduct on Broadway
State DOT Will Change Viaduct Back to Four Lanes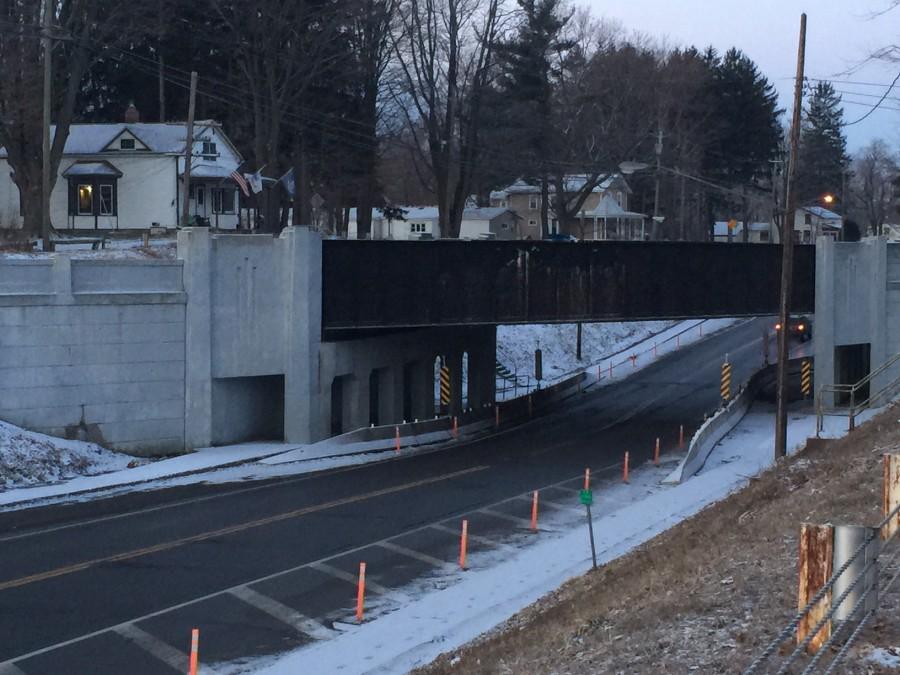 Staff, Staff
March 4, 2016
Alden Schools Transportation Director Donald Hutchinson recently reached out to the New York State Department of Transportation over concerns about the safety of the viaduct on Broadway.
"There have been a couple of instances where our drivers have commented about how close they were to trucks going under the viaduct" he said at the February 25th school board meeting citing his desire to keep student passengers safe.
Within two days he said the state was there observing traffic under the viaduct and witnessed a tractor trailer driving underneath going two feet in the opposite lane. Since then, he had been told that the state will open that area back up to four lanes in the Spring. 
Board President Jill Hopcia thanked him for reaching out to the state over this. "When I write to them, they are very responsive over the concerns we have" Hutchinson said.