2016-17 Budget Vote Results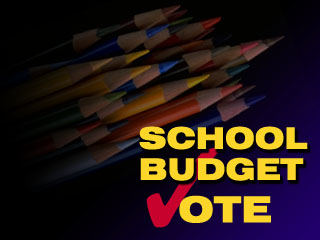 Hang on for a minute...we're trying to find some more stories you might like.
All propositions for the 2016-17 Alden Schools budget have passed. Here are the exact numbers from the ballots casted yesterday.
Proposition #1     2016-17 Budget                                                                               
Yes: 533       No: 132
Proposition #2     Purchase of Buses                                                                          
Yes: 612       No: 121
Proposition #3     Purchase of Buildings and Grounds Equipment                      
Yes: 598       No: 136
Proposition #4     Establish  of Buildings and Grounds Reserve                          
Yes: 584       No: 145
Proposition #5     Establish of Capital Reserve                                                         
Yes:  573      No: 158
 Mr. Bennett was re-elected to a 5 year BOE term  with 596 votes.