Pumpkin Painting Fun!
Art Club carves out some time for fun!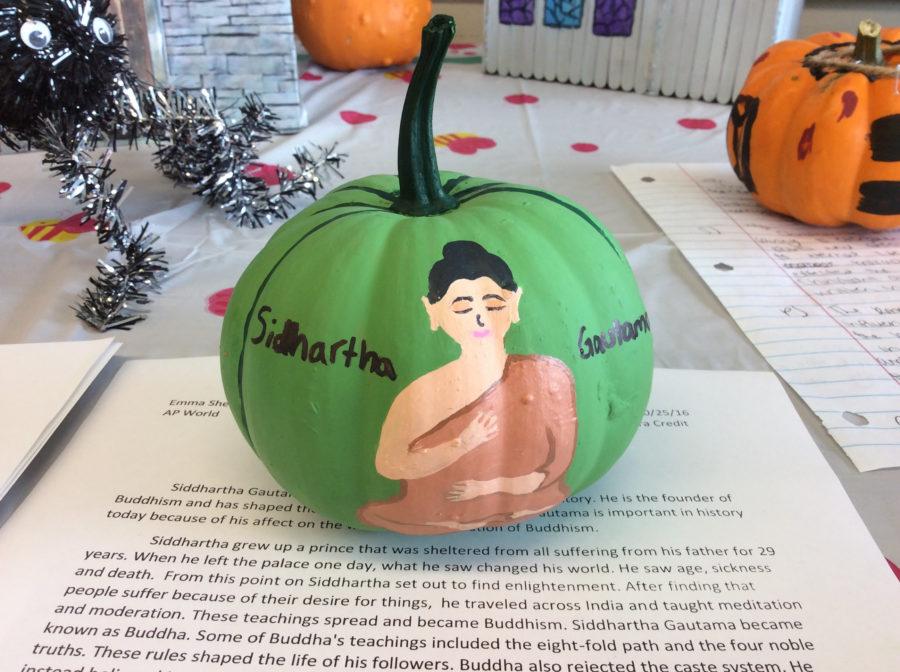 Paige Naab, Reporter
November 14, 2016
On Thursday October 27, the Art Club and Friends of the Planet kicked off Halloween 2016 with their annual pumpkin painting party. The club members brought in the pumpkin of their choice and some Halloween-themed treats. They were provided with apple cider, donuts and a set of painting and carving tools. Mrs. Kosinski enjoys the tradition because "everybody can be wild and creative!" Usually the pumpkins can be found in the main lobby or on the stage for the senior costume parade, but this year the pumpkins were sent home with the painters. How does painting a pumpkin get you into the Halloween spirit? We asked Mrs. Kosinski her thoughts; "Pumpkins are traditional, and students can change them into something spooky, humorous, or creepy with their creative spirit." Mrs. Kosinski also informed us that the pumpkin paintings have become a favorite tradition of the art club and anybody can join!