Art Club Members Coming Out of Their "Shells"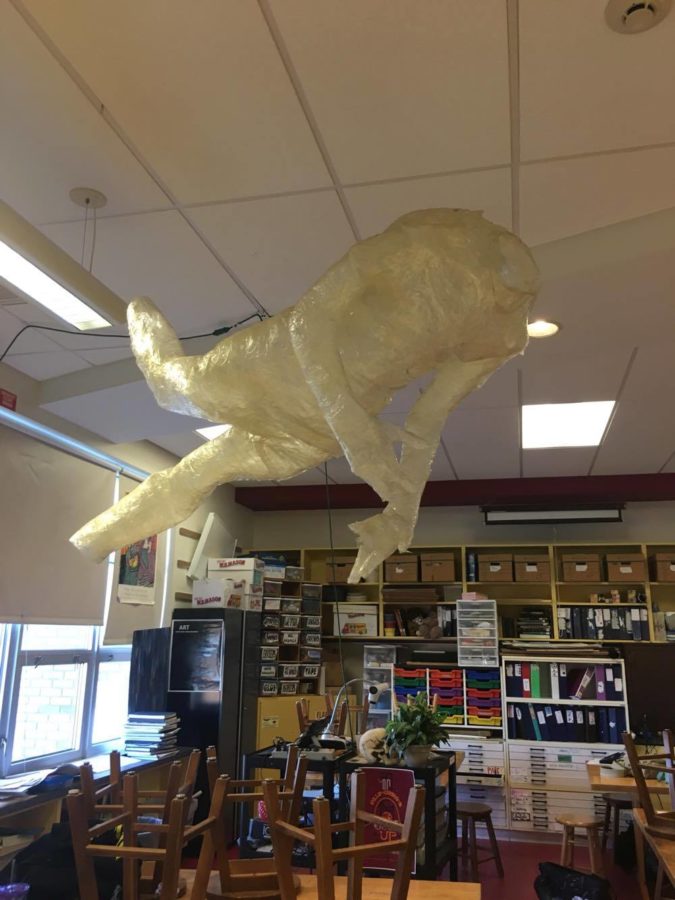 Brandi Persutti, Reporter
November 30, 2016
On November 17th, Art club got together to create another spectacular project using a lot of saran wrap, tape, and time! The body sculpture project was first introduced years ago, and officers decided it would be a good idea to go back and renew it! The members split up into groups and selected a model to use and got to wrapping.
The model would stand as still as they could and dress down to a thin amount of clothing while the others would cover them in multiple layers of the saran wrap. This was used as the foundation for the tape, as well not to tear any clothing or stick to your skin. Models in this project were Emma Cansdale (12th Grade), Mekenna Walter (12th Grade) and Mia Liezieski (9th Grade). After the numerous amounts of saran wrap were fitted around the model, the tape was secured around it, creating a harder shell. Members would then take scissors and carefully cut through the layer down the sides . When given the room, the model would then peel out of it (Like a cicada).
The overall results were a success and all the members had a great time with the process! This is to be a continued projected, for the sculptures will be cleaned up and propped in their desired location next meeting.  Stop in to Mrs. Kosinski's room or the library to see the finished results! Remember, if interested in getting involved in any of these projects, it's never too late to join!