Jiffy-tite Donates CNC Lathe to High School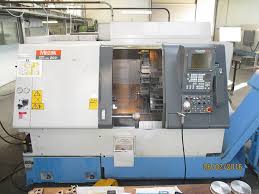 Staff, Staff
November 21, 2016
Jiffy-tite Inc. has donated a Mazak Quick Turn Nexus 200 CNC lathe to the High School Metalworking Shop. This project that has been underway for months with collaboration from the Building and Grounds Team, the technology teachers, A.W. Miller Technical Sales, Brooks Rigging, Eden Industrial Sales and of course Jiffy-tite.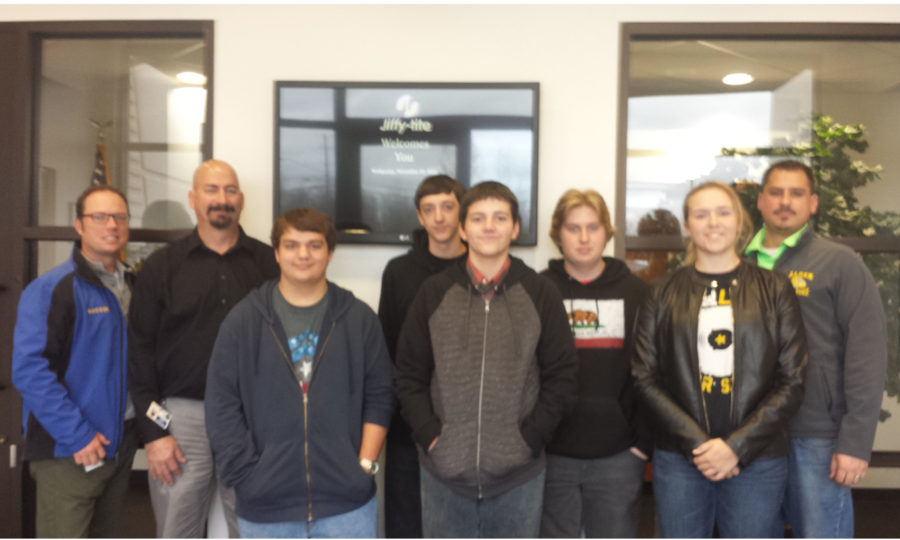 The project got started when Alden Alumni and the Buffalo Niagara Manufacturing Alliance Board Member, Brian Turton, extended an invitation to Mr. Jon Sieminski from Jiffy-tite to attend Alden's Skilled Trades and Manufacturing Career Day last Spring. Mr. Sieminski is the CNC Machine Shop Supervisor and sees the impact the shortage of CNC machinists has on Jiffy-tite's operations in Lancaster and Batavia. He is impressed with Alden's commitment to growth and improvement in the area of Advanced Manufacturing and vowed to use the support of Jiffy-tite's top management to support Alden students with hopes of hiring some in a couple years (or sooner). The CNC lathe is worth $130,000 machine when new.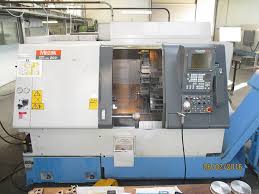 While it no longer meets the precision needs of Jiffy-tite manufacturing processes, it has plenty of useful life for students and teachers as a learning tool. The donation includes moving the machine into our Metalworking Shop (Brooks Rigging) and set-up and training support (A.W. Miller/Jiffy-tite), certain equipment, and tooling (Eden Industrial Sales/Jiffy-tite). Alden is working closely with Buffalo Niagara Manufacturing Alliance to close the skills gap in the Advanced Manufacturing industry.
One photos show a Mazak QT 200 CNC Lathe. The other is at Jiffy-tite where Mr. Jon Sieminski gave a tour an lesson in CNC machining to Mr. Arthur Eggink (Technology Teacher), Mr. Allen Turton IV (Work Based Learning coordinator), Sara Pasternack, Bryan Brown, Kevin Mychajluk, Mason Cook, and Edward Williams. These students were invited to be critical student leaders in the implementation phase of the project. Their involvement in various high school elective courses and performance on our high school Robotics Team, "CosmoBots", has enabled them to demonstrate their commitment to learning, solving complex problems, and working efficiently on a team … the perfect skill set for a project like this, and to be a Jiffy-tite employee.