Alden HS Model UN Ranks 8th out of 40 Delegations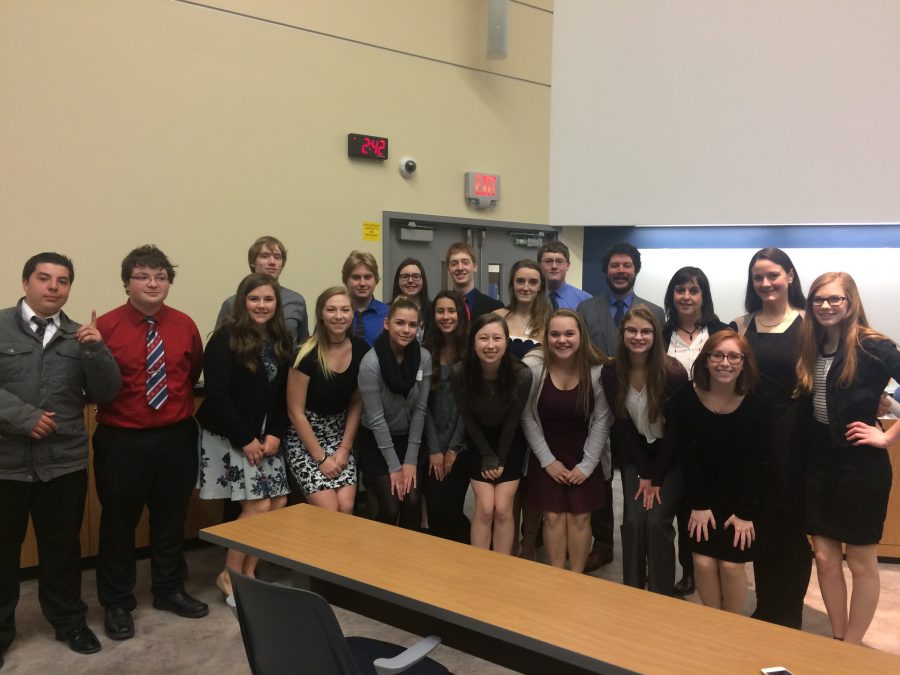 Staff, Staff
March 22, 2017
On Tuesday, March 21, 2017 the Alden High School Model UN Club participated in the Model UN General Assembly Conference that was held at the University at Buffalo's North Campus, under the sponsorship of the International Institutes of Buffalo.
Twenty-six Western New York high schools participated in the conference representing 40 member countries.  Seventeen Alden High School students, along with their faculty advisor, Mrs. Jamie Williams, attended the conference as delegates for the country of Poland.  Over 530 students from Western New York participated.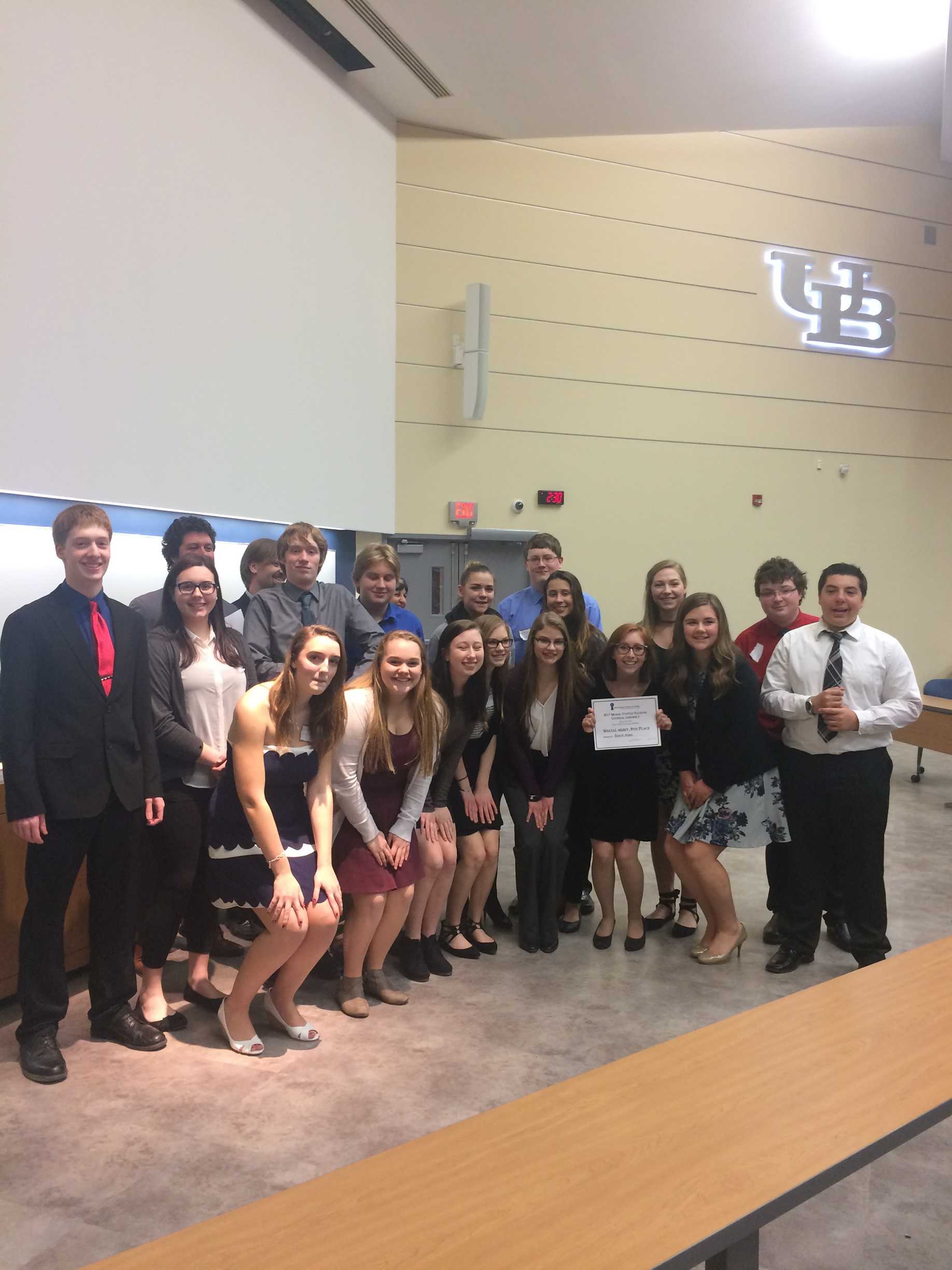 Alden's delegation came in 8th place overall in the conference competition!  Scoring was based on the accurate representation of the delegate nation's true positions, preparation/knowledge, presentations skills, ability to work with other delegations to reach compromise, rules of procedure, and the delegates' decorum during the conference.
The morning began with a keynote address from Dr. Trevor Poag, Director of Global Learning Opportunities at the University at Buffalo.  Students then spent the remainder of the day in their committees working on true-to-life issues that are affecting the world today.  The students worked on these difficult world issues in the hopes of making positive change.

The Model UN students put forth a tremendous amount of research and hard work to achieve these awards.