Alden Inks Deal For Self-Driving Busses by 2020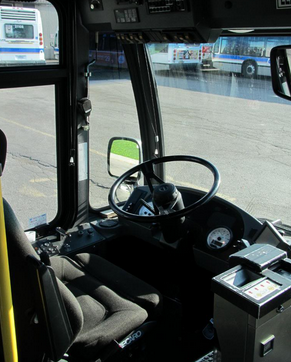 Staff, Reporter
April 1, 2017
What's missing from the picture attached to this article? A bus driver. This scene is soon to be a reality for Alden Central Schools. Last week, it was reported to WACS News that the district inked a deal with AutoBus, a German company that designs self-driving busses. AutoBus evolved from Autobahn, the company that designed the German highway system. They've been in the transportation game for quite some time and are considered widely among the best in the world.
Board of Education members are excited about the changes to come. Alden Superintendent, Adam Stoltman was not available for comment but a peek at his recent travel expense reports confirm the dealings. Several Trans-Atlantic trips were made last month with a brief stop off in Monte Carlo.
Savings to the district over the proposed five year deal could reach 2.2 Million dollars.
APRIL FOOLS!