ACSD New 2017-18 Budget : PASSED!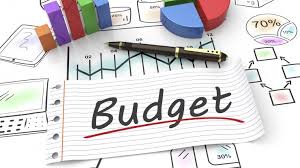 Hang on for a minute...we're trying to find some more stories you might like.
The new budget for the 2017-18 year plan has been passed by the Alden community. This new budget includes a total variance of $468,670 since last year, which is a 1.38% increase. This new increase will pay for multiple things including maintaining all current programs K-12, High School electives, and enhancing the current educational program. It also includes a 3rd grade chorus experience, a 7th grade coding course in the middle school, and funds for facility repairs and improvements throughout the district. The proposed revenue budget has no increase on the tax levy for the 3rd year in a row, has a $75,000 increase in the Erie County Sales Tax, and will use no additional reserves to balance the budget. The second proposition includes the purchase of three large buses and two small buses at the maximum cost of $541,500, and will have no tax impact. The third proposition is the authorization to purchase building and grounds equipment at a maximum cost of $117,500. The district is seeking to purchase a Ford F-350 pick-up with plow, a 65 horsepower tractor with front loader bucket and a 17 ft. batwing mower attachment for a tractor. This change will also have no impact on any taxes. Also, Dr. Karalus was appointed to the board of education for a full five year term.