ACS Art Students Visit Alden Town Hall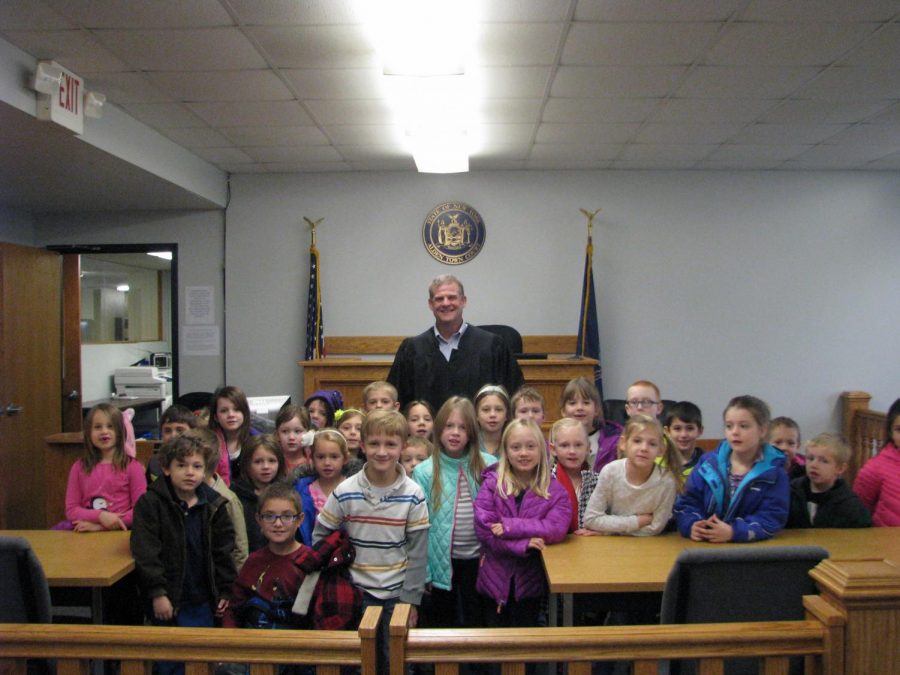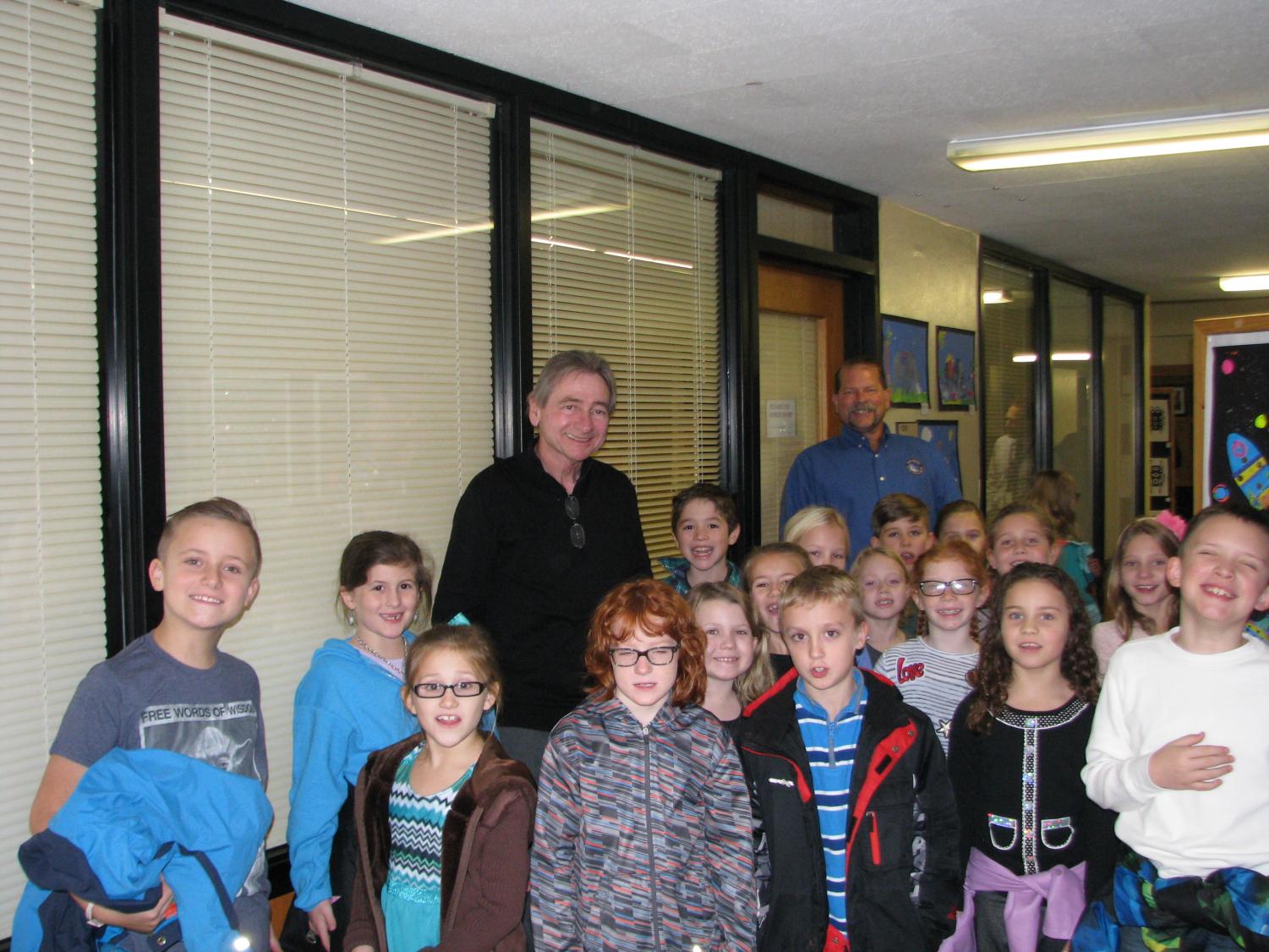 Sunny skies and welcoming faces greeted nearly 100 art students over two mornings at the Alden Town Hall located on Wende Road in Alden.  The excitement was palpable as the students entered the town hall, some for the first time in their young lives.  Alden Town Supervisor, Rick Savage, and his team of elected officials and government staff, opened their doors and shared an inside look into the people and offices that help run our hometown and make it a great place to live and grow up in.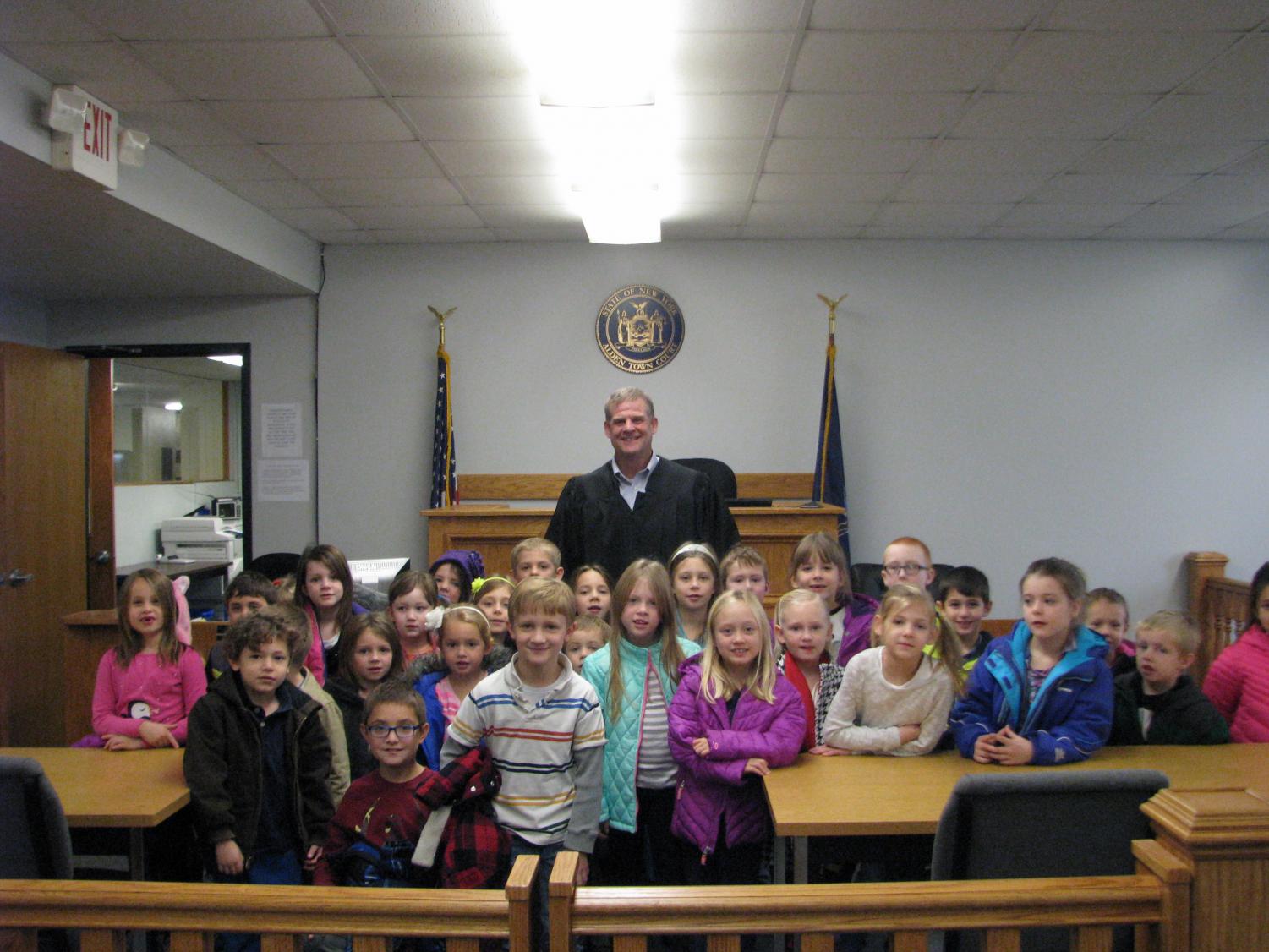 While the elementary art students were prepared to view their artworks which have been placed ondisplay for the annual ACS Art Department Election Day Art Show, they were pleasantly surprised to get a behind-the-scenes tour of their town hall and the election process.  Some of the highlights of the field trips included meeting Town Justices, Larry LaDuca and Christopher Cummings, a special meet and greet with Deputy Sheriff Anthony Pellittieri, looking at blueprints with building inspector Chris Snyder, understanding the role of the Town Clerk's office with Debra Crist, and getting a first-hand look at the election process.
For students such as third grader, Claire, and fourth grader, Riley, this was an amazing opportunity to hear and ask questions about their aspiring careers.  Clarie would like to become a judge someday and Riley is hoping to become a police officer.  Their inquiries and questions were met with sincere answers and considerations.
Alden elementary art teacher, Sara Cometto, had this to say, "This was an amazing opportunity for our young students to not only share their talents and academic achievements with their community, but to also learn how every one of us have the ability to contribute to the greatness of our town."
When asked what their favorite part of the field trip was, first graders Ani and Kylee exclaimed, "Everything!"  Their sentiments were echoed throughout the grade levels and across the student body.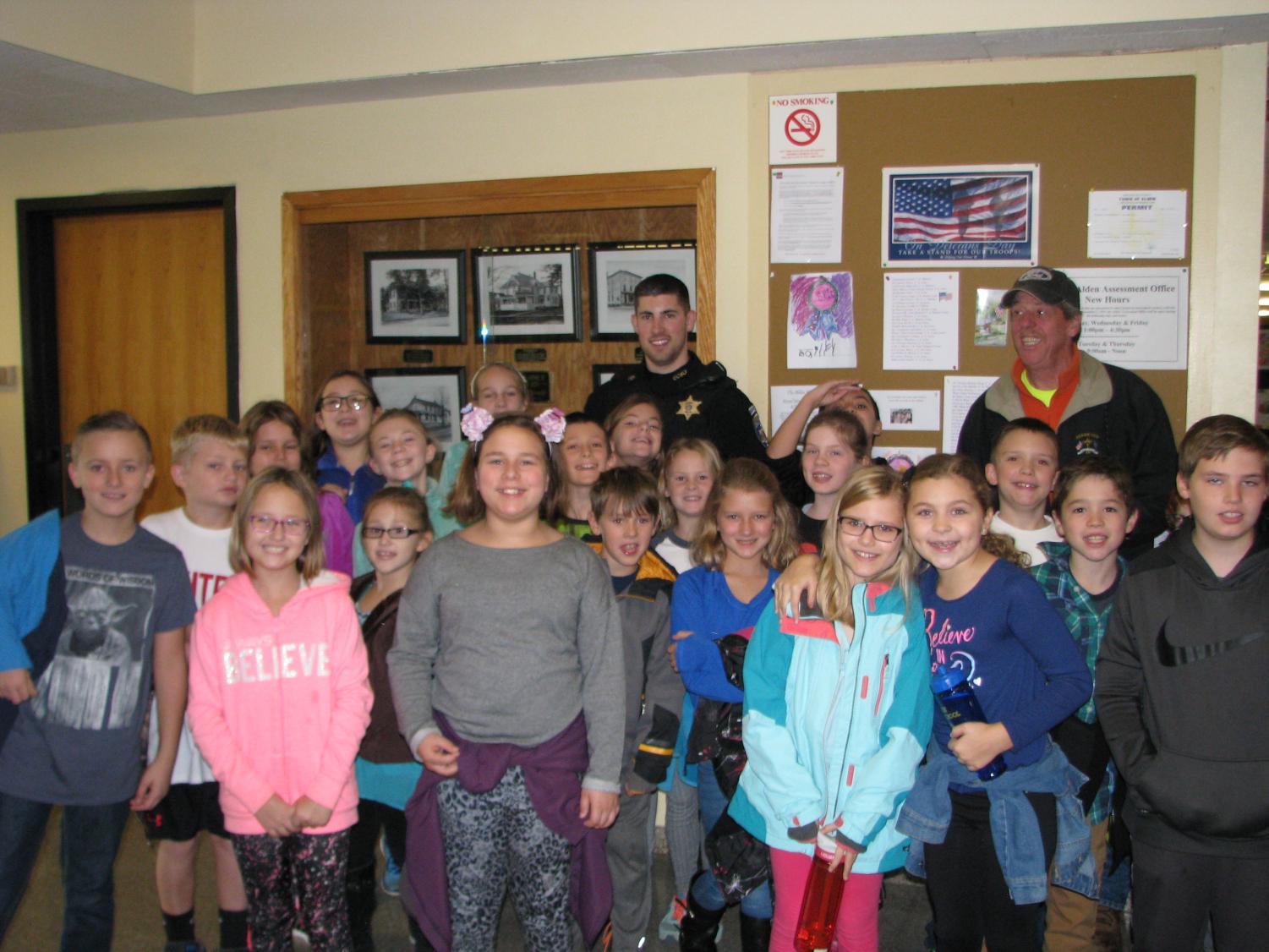 This incredible field trip was made possible through a special collaboration with the Alden Town Hall and under the great leadership of Principal Tom Lyons and Principal John Mikulski.  Sara Cometto and the ACS elementary art students would like to give a special thanks to Alden Central Schools Board of Education and administrative team for supporting their education and artistic endeavors, to Rick Savage for providing them with such a rich learning experience and to all the Alden Town Hall staff and election volunteers for warmly welcoming the students into their building and taking the time to teach them about our government and electoral process.
GALLERY OF TOWN HALL VISIT