ACS Administrators Parody Classic "I Wish it Was Christmas Today" SNL Skit
Hang on for a minute...we're trying to find some more stories you might like.
For years, Mr. Stoltman has created original tellings of 'Twas the Night Before Christmas, in Alden style. This year, Mr. Stoltman hit a wall with a bit of writer's block and the WACS News writers offered some quick assistance.  We asked the building-level administrators to step in to share holiday greetings on behalf of the district. Some of you may know the classic Saturday Night Live skit "I Wish it Was Christmas Today". The original skit from December 2000 featuring Horatio Sanz, Jimmy Fallon, Chris Kattan, and Tracy Morgan quickly became a Christmas hit that was reprised in 2001, 2002, 2004, 2011, and 2013.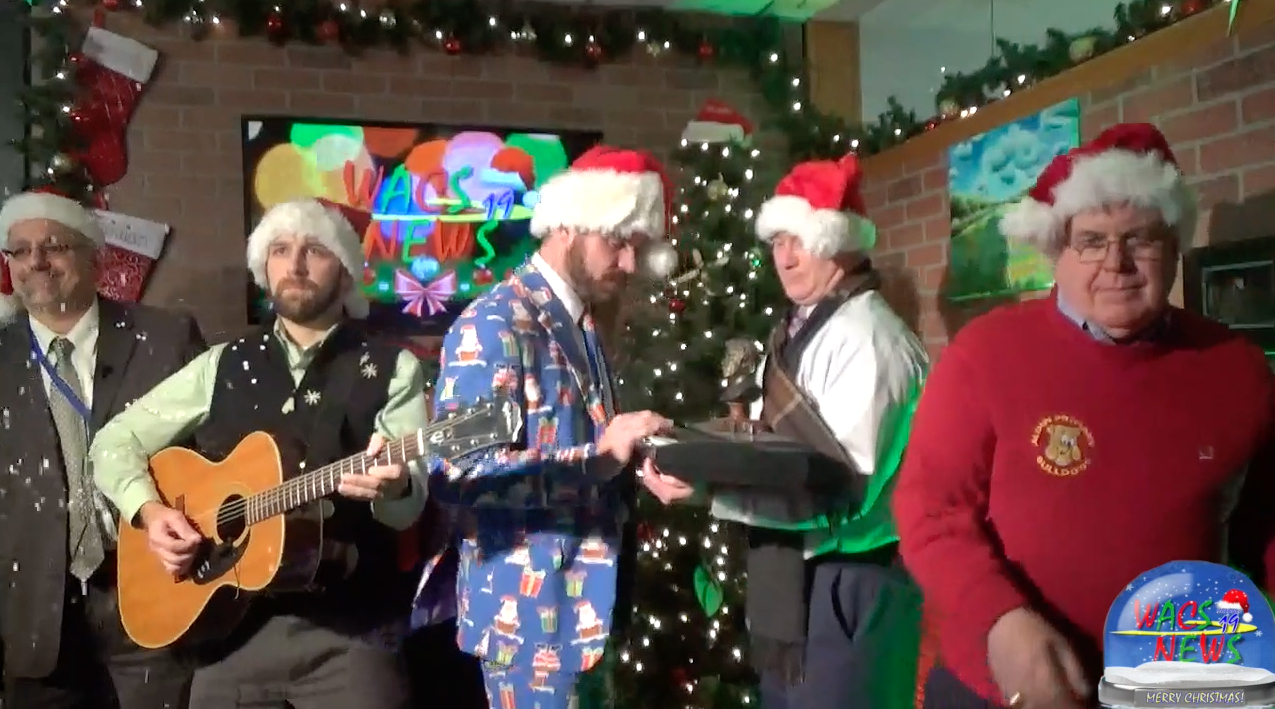 Mr. Stoltman introduces the initial group of 4 in matching Santa hats as Mr. John Mikulski (Intermediate School) took the position of Horatio Sanz swapping out the lute for an acoustic guitar. Mr. Steve Smith (Middle School) takes the place of Jimmy Fallon at the keyboard held by Mr. Kevin Ryan (High School) who is in the spot held by Chris Kattan. Mr. Ryan's subtle dance moves are complimented by Mr. Tom Lyons (Primary School) who steals the show with his impression of Tracy Morgan's dance moves. The group counts off and then gains another as High School Asst. Principal Bill MacCowan steps into the spotlight as lead vocalist!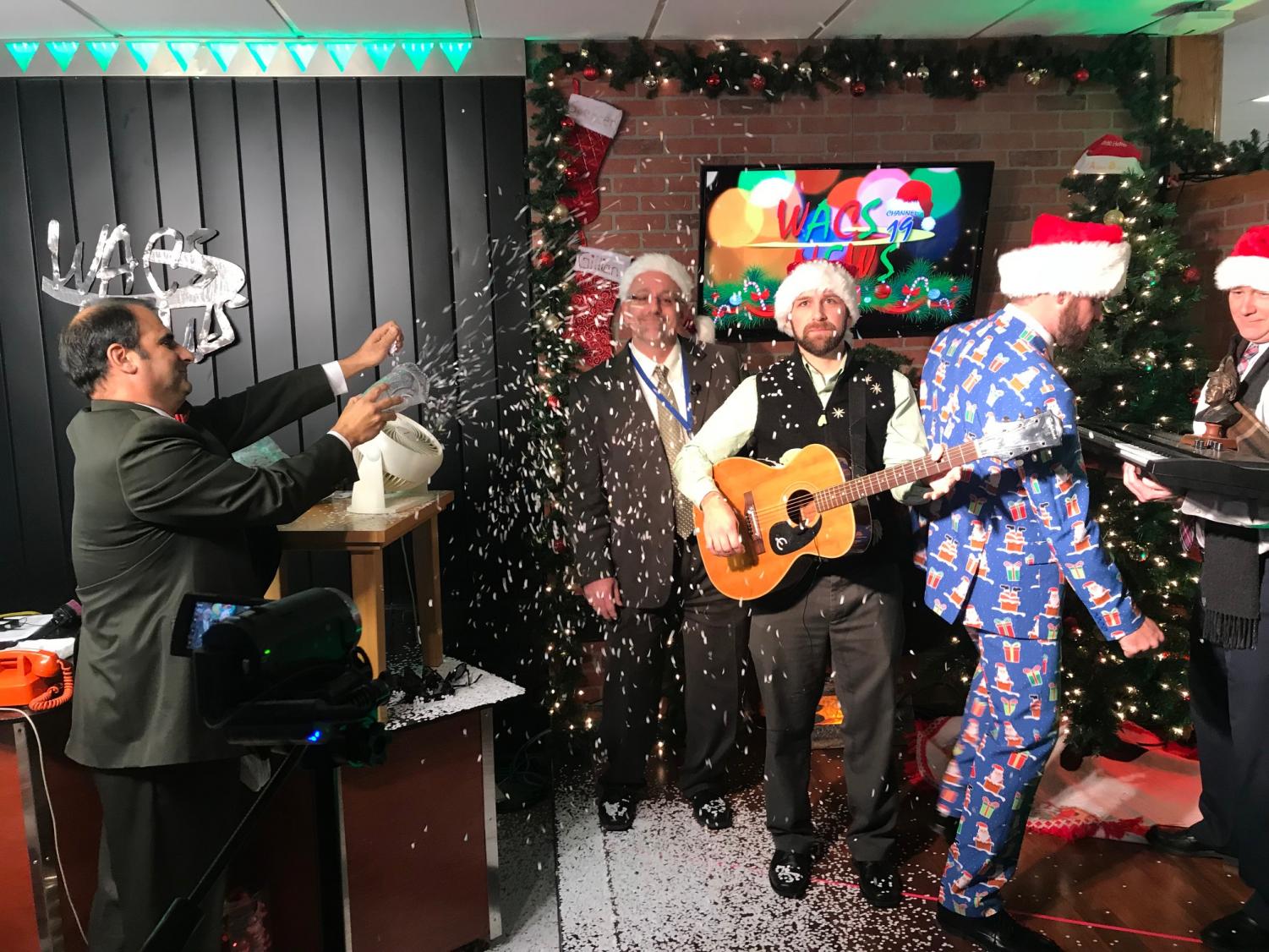 While Mr. Mikulski did, in fact, play the guitar live (and slightly out of tune), there was definitely a little bit of extra assistance off-camera. High School Music Director Mr. Larrabee was seated slightly out of the frame playing another keyboard live to get the right sound. News Director Mr. Currin was playing the bells as Executive Producer Mr. Masci worked the cue cards. After his initial introduction, Mr. Stoltman jumped into action as the official snowmaker dumping hundreds of hole-puncher scraps into a small desk fan. This made for an awfully interesting mess afterwards.  The group had no rehearsal time together for this song. So how many times did the administrative team need to get it perfect? One! The principals managed to get it all right in one perfect take!
We hope you enjoyed this hilarious parody right before the holidays. From all of us at WACS News, Merry Christmas and Season's Greetings!